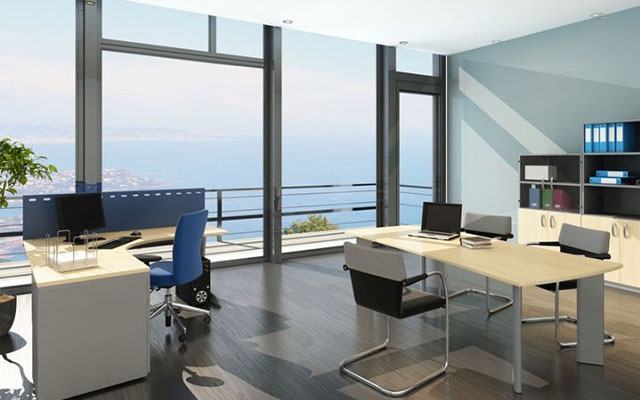 My Cute Office, an online marketplace that connects startups with organisations that have unused office space, wants to dabble in overseas markets and extend its platform to corporate guest houses & service apartments.
"There are many cross-country transactions happening today and we want to capture the market for space sharing. Southeast Asia is our target, especially cities such as Singapore and Hong Kong," said Abhishek Barari, co-founder of My Cute Office.
Mumbai-based My Cute Office allows sharing of vacant work desks, offices, studios and meeting facilities to help small businesses save on rental costs. It allows startups, individuals and freelancers to rent space on hourly, daily or monthly basis.
The company's aim is to be the AirBnb equivalent for unused office space.
All listings on My Cute Office's platform come with a two-year contract, said Barari. It gives the space provider a time-based revenue target.
My Cute Office was founded in January 2015 by Barari along with Rahul Shelke and Neelay Jain.
It was Barari's desperate hunt for a comfortable and affordable office space for his last venture- Qpeka Technologies Pvt. Ltd- which led him to conceptualise My Cute Office. Barari was the CEO of digital publishing website Qpeka for two years till October 2012
He feels that many startups spend money on deposit, broker's commission, furniture and so on in order to get a decent working space. This diverts their attention from the core task of building and marketing their product.
Moreover, there is a huge inventory of empty commercial space in Indian cities. In Mumbai alone, an estimated 50,000 office space units are unoccupied, said Sushanto Mitra, founder & CEO of Lead Angels, an alumni-focused network of angel investors.
In May, Lead Angels made an undisclosed seed funding in My Cute Office. The startup used the money for team building. Today, My Cute Office has 11-staffers across Bangalore and Mumbai.
Since the funding, Barari claims that the company has grown by around 60 percent month-on-month in terms of listings and revenue. Currently, the platform has around 300 listing for 500 work spaces across Mumbai, Delhi, Bangalore and Hyderabad. "We had around 80 new listing in the last one month… we have essentially doubled the number of listings on a month on month basis," he said. The platform claims to get 7,000 visitors daily.
Mitra of Lead Angels is optimistic of the startup's prospects. "We expect My Cute Office t0 grow rapidly. It has been able to create and grow a 'go to place' where startups and new businesses can find office space at affordable prices. At the same time the company has enabled space owners to earn additional revenues," said Mitra.
The startup is in discussions with a couple of investors to raise $2.5 million in Series A funding.
My Cute Office also wants to add service apartments and guest houses to its network. The focus here would be on engaging corporates whose executives travel across the country.
"We are receiving a lot of organic queries. People from many cities have contacted us for listing on our platform. So, I think people are slowly understanding the value we create. So, we are being seen as a natural destination for listing of all types of spaces," said Barari.
In addition to the standard marketplace play, the company is also focusing on the controlled supply model, in which it controls the pricing and user experience of the space. It verifies the office space and fills it with basic facilities. Moreover, periodic surveys are conducted to ensure quality.
The third model is that of an acquired rental service where the company takes the space on rent and subleases it to offices. Here, it has complete control over the property, which is rented to companies under the My Cute Office brand name. "This is a very capital intensive exercise, so we are doing it very selectively now. Expanding this model depends on the size of the next round of investment," Barari said.
Coworkable is perhaps one of the early players in the office sharing space in India. Internationally, ShareDesk, which raised $1.1 million from Californian venture capitalist Tim Draper, and WeWork are other successful startups in this segment.
---