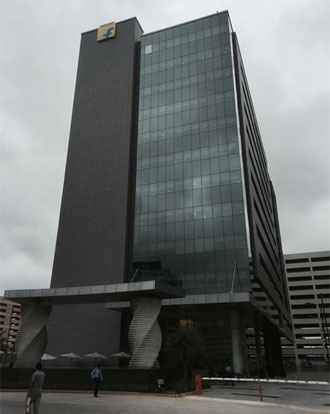 Ravi Vora, former marketing head who was serving as chief executive officer of Flipkart's Strategic Brands Group, has moved on from the company.
The development was first reported by Medianama.
A spokesperson for the country's largest e-commerce company confirmed the departure. Flipkart has not announced a replacement for Vora yet. Vora could not be immediately reached for a comment.
Vora, who was with Flipkart for over four years, was in-charge of the Strategic Brands Group since January this year. Prior to Flipkart, he worked with MJ Heinz, Olam International and Unilever.
On his LinkedIn profile, Vora describes the Strategic Brands Group as a 'startup within a startup'. Vora was the company's senior vice president for marketing earlier.
Flipkart's branded goods business consists of three private labels: Citron (home appliances and personal health care), Flippd (apparels) and Digiflip (consumer electronics). Last November, the company's private labels portfolio, along with Vora's marketing role, came under Myntra CEO Mukesh Bansal as part of an organisational overhaul.
Vora was then given the responsibility of building new in-house brands for the company.
Flipkart has seen few senior level exits in the recent past while it continues to hunt for seasoned professionals for top positions. Amod Malviya, chief technology officer of Flipkart, quit his full-time position with the company in July to be a part of its newly created advisory board. Sameer Nigam, who headed engineering, also resigned from the Bangalore-based company.
Meanwhile, Flipkart hired two Silicon Valley expatriates, namely Eric Lange (former vice president of Yahoo's analytics wing) and Dan Rawson (ex- general manager at Amazon's fulfilment business). In March, Google's former product management executive joined Flipkart as chief product officer.
Flipkart-owned lifestyle e-commerce venture Myntra Designs Pvt Ltd, a company co-founded by Mukesh Bansal, appointed former Google executive Ambarish Kenghe as its senior vice president and product head.
Flipkart also appointed IT industry veteran Ravi Garikipati in a newly created position – entrepreneur in residence. In April, it roped in Hari Vasudev (Yahoo), Anand KV (Hathway) and Manish Maheshwari (txtWeb), to spearhead supply chain, customer experience and seller ecosystem verticals, respectively. Earlier, the firm had named Saikiran Krishnamurthy from McKinsey as the chief operating officer (COO) of its commerce division.
The organisation also re-jigged its top team with Sachin Bansal now looking after new initiatives and strategy. Binny Bansal is heading supply chain and logistics while Mukesh Bansal has been heading the day-to-day operations.
---