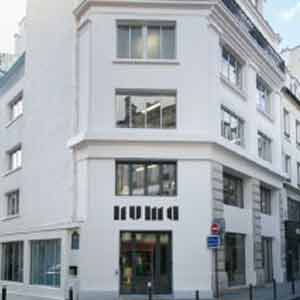 Paris-based Numa seeks to bring on board ten young firms for the first batch of its startup accelerator programme in Bangalore.
"In Paris, we take 25 startups for a four month acceleration programme. The startups we come across in India are more early stage than we have in France and so we will do a six month acceleration programme here," Aviva Markowicz, international project manager, Numa, told Techcircle.in.
The Bangalore base is the French startup accelerators' second international centre after Moscow. The sector agnostic accelerator has an ambitious plan of opening 15 worldwide centres in three years.
Numa received 122 applications since it opened the application process a fortnight ago for the India programme. The final selection for the first batch will be completed by October-end. Aviva said the first batch will start in mid-November.
In Paris, Numa has accelerated about 125 startups, which have gone on to raise €50 million (Rs 374 crore). It has seen seven exits in three years.
Numa has a global partnership with Google For Entrepreneurs (the search giant's arm that is involved in startup community building) and French telecom major Orange. US communication infrastructure builder Cisco, French bank BNP Pariba and state railways SNCF are partners for Numa Sprint, its accelerator programme in Paris. Startups under its accelerator programme have been backed by venture capital firms such as Partech Ventures, Balderton Capital, Kima Ventures and others.
Numa expects some of these European venture capital firms to come to India and invest in local companies through its platform.
"Our priority is to show some good results in the first season. Good investors from US and Europe know us. Some of them definitely want to come to India," said Aviva.
Startups selected for the accelerator programme in India will get free office space and infrastructure services. They will also receive six months of mentoring in exchange of seven percent stake.
"We are looking for early stage startups which is usually more than just an idea. They should at least have a prototype; a minimum viable product," she said.
While Numa is sector agnostic, it will look at bringing on board technology enabled companies across sectors. "We will have anything from music to culture and from fashion technology to food. They have to be scalable and looking for international growth," she said.
The firm is looking to forge partnerships in Bangalore with some of the partners at its Paris centre, in addition to local Indian players.
Started as a not-for-profit co-working office in Paris 15 years ago, Numa became a for-profit startup accelerator four years ago. It recently decided to expand internationally and raised € 1 million through crowdfunding.
---