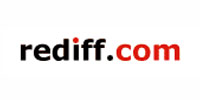 NASDAQ-listed Rediff.com India Pvt Ltd, one of the early successes in the Indian internet space, plans to launch a real-time messaging and sharing platform for users.
Christened 'Conversations,' the new platform allows users to engage on topics of common interests while sharing articles, links, images and documents, as per a press statement.
" Conversations is part of our continued efforts towards providing utility features on our internet platform that enable users to interact with each other and exchange ideas around content and products," said Ajit Balakrishnan, chairman and CEO of Rediff.
The company wants to build the feature into a knowledge repository for various topics. 'Conversations' will also have a search function to help users refer back to an earlier thread, Rediff said.
"The service addresses the issue of users having to manage multiple communication threads on related topics. 'Conversations' makes it easier for new members to use the platform as multiple discussions are available for their reference in chronological order," Rediff said in the press statement.
According to MediaNama, which first reported the development, 'Conversations' is currently in the beta phase and is part of Rediff's paid email service. The service, which is not currently accessible, is targeted at the enterprise communications space, the report said.
In 2011, Rediff had launched a micro-blogging site called ZaraBol which is heavily modelled on Twitter as users have to follow a 140 character message limit for sharing updates. Like Twitter, ZaraBol also allows users to follow popular topics (#hashtags) or people in general.
Rediff had pared its net loss for the first quarter ended June 30, 2015 to $1.75 million from $3.48 million reported in the corresponding year ago quarter, thanks to reduction in cost overheads.
As on Q1 end, the company had $7.6 million (around Rs 48.6 crore) in cash and cash equivalents, as per the earnings call transcript available on seekingalpha.com.
Rediff, which provides news, entertainment and shopping opportunities, depends on advertising and fees-based businesses model for revenue.
---