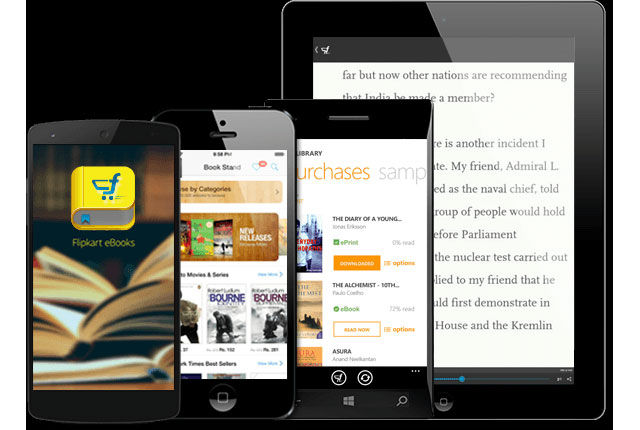 Flipkart may stop selling e-books as the country's largest e-commerce venture wants to focus on retailing of physical goods.
The development was first reported by Medianama.
In response to a Techcircle.in query, a spokesperson for Flipkart said: "Currently, we are evaluating our e-books strategy and are working towards redefining our digital offerings to our customers."
This comes within weeks after Flipkart's two-year old tie-up with self-publishing platform Smashwords, Inc came to an end.
Flipkart had joined hands with Smashwords in 2013 to sell more than 200,000 e-books on its website and other e-reading apps.
In a blog last month, Smashwords founder Mark Coker said that it had "received word from Flipkart that after careful consideration, Flipkart determined their systems are not yet capable of supporting the dynamic nature of the Smashwords catalog. As a result, they will begin winding down the relationship with Smashwords and remove our titles."
"The unfortunate news effectively hands the market for indie ebooks in India to Amazon.com," he added.
Amazon.com Inc was one of the first companies to launch an e-reader in India when it introduced the Kindle three years back.
The company recently said it is bringing to India a new service that allows unlimited ebook reading for Kindle users at an inaugural monthly price of Rs 99.
Smashwords publishes novels, short fiction, poetry, personal memoirs, monographs, non-fiction, research reports and essays. The firm distributes eBooks to Apple iBookstore (in 51 countries), Barnes & Noble, Sony Reader Store, Kobo, Diesel eBook Store, Baker & Taylor"s Blio and Axis360, etc. In terms of traffic, India represents the fifth largest source of traffic for the company after the US, the UK, Canada and Australia.
---