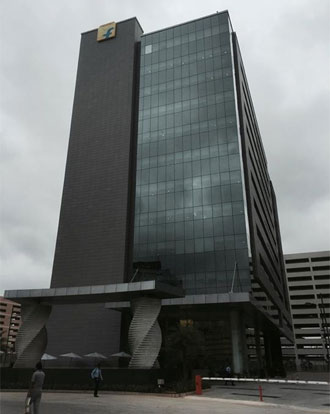 The country's largest e-commerce venture Flipkart has made three senior-level appointments to strengthen its delivery, accounting technology and digital product capabilities.
Flipkart has appointed Amazon's Dan Rawson as head of customer logistics and supply chain ecosystems, Google's Ravi Byakod as director of engineering - accounting and Microsoft's Anand Lakshminarayanan as head of product management for digital goods and services, as per a press statement.
Lakshminarayanan will lead the expansion of Flipkart's digital product offerings. Prior to joining Flipkart, Lakshminarayanan worked with Microsoft as principal group program manager of applications and services in Hyderabad, leading the product team responsible for MSN Sports, MSN Money and MSN Health & Fitness.
"We believe that over the next few years the consumption of digital goods and services in India will become mainstream and Anand's experience of creating high-value digital products in both the US and India will be extremely valuable," said Punit Soni, chief product officer at Flipkart.
Soni himself is a new face at Flipkart. He joined the company in March this year from Google where he was a product management executive.
On the other hand, Byakod has spent over nine years at Google in various capacities. He was head of engineering at Google's Work's Technology and Solutions team. He has also developed data warehouses and managed customer relationships and engineering teams across various divisions of Google.
Byakod would be expected to build a scalable accounting platform to provide an accurate picture of the company's finances.
"Ravi's background in building large-scale distributed systems will enable us to develop a flexible accounting platform on new architecture at scale," said Peeyush Ranjan, CTO and head of engineering. "This role is crucial given Flipkart's rapid growth and the complexity and multitude of large-number systems involved and the amount of data the company handles," Ranjan added.
Rawson, a former captain in the US Marines, will oversee all aspects of customer delivery solutions by leading Flipkart's product, business and operations teams. Techcircle.in had reported his appointment on July 15. At Amazon, Rawson served as general manager of fulfillment for North America.
Exits
While Flipkart has been strengthening its upper deck, there's been considerable churn within its ranks.
Mekin Maheshwari, Flipkart's chief people officer and part of its original team, recently stepped down from his full time role to take up advisory responsibility at the country's largest e-tailer.
Also, Ravi Vora, former marketing head who was serving as chief executive officer of Flipkart's Strategic Brands Group, moved on from the company.
In August, it was reported that the CEOs of Appiterate and AdIQuity, startups that were acquired by Flipkart earlier this year, have moved on from the company.
Prior to that, Amod Malviya, chief technology officer of Flipkart, quit his full-time position to be a part of the company's newly created advisory board. Sameer Nigam, who headed engineering, also resigned from the Bangalore-based Flipkart.
---