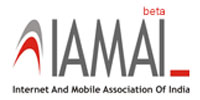 The Internet and Mobile Association of India (IAMAI) has teamed up with Google India and Paytm to launch an industry forum with the aim of facilitating a 10-fold increase in mobile app revenue over the next five years.
The Mobile10X programme will seek to increase the number of quality developers to 5 lakh from 50,000 and mobile app revenue to Rs 10,000 crore from Rs 1,000 crore, the IAMAI said in a statement.
As part of the programme, five mobile startup hubs will be set up across the country in the next five years. These hubs will have a testing lab and a design lab in addition to co-working space. The first hub will be launched in Bengaluru next month.
IAMAI president Subho Ray said the apps economy in India will drive the next level of internet growth. "India is on the cusp of an apps revolution. With over 213 million mobile internet users and nearly 130 million local language consumers on the internet, the growth trajectory for apps development is bound to be exponential," he said.
The board of Mobile10X will include Ray, Karnataka IT and biotechnology secretary V Manjula and Google India head Rajan Anandan. It will also include Vijay Shekhar Sharma, founder of online payments solution provider and marketplace Paytm; Naveen Tewari, founder and CEO of mobile advertising firm InMobi Technologies; and Snapdeal co-founder and CEO Kunal Bahl.
According to a study, after the US, the largest nationality of app developers is Indian, although roughly half of them are based outside India. Of those who operate within India, it is unclear how many create apps that are 'local' in terms of language and catering to local needs and tastes.
An IAMAI study had recently suggested that India will have 314 million mobile internet users by 2017.
---