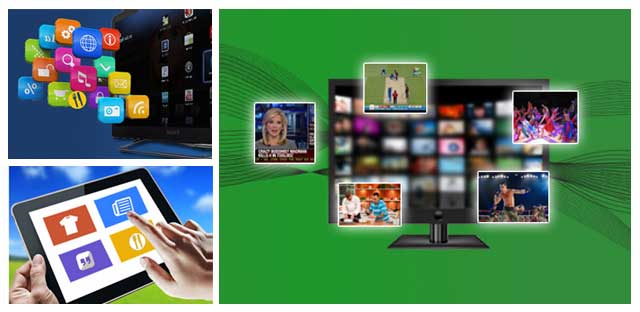 Eywa Media Innovations Pvt Ltd, a data analytics startup that provides digital signal processing solutions for broadcasters, has raised $1 million in seed funding from ah! Ventures, PE fund Viktor Koenig and Mantra Ventures.
Singapore-headquartered Eywa Media, which also has offices in Mumbai and Bangalore, will invest the funds for expanding its geographical reach in addition to upgrading existing products and launching new ones, the company said in a statement.
The deal was syndicated by ah! Ventures and closed on its investment platform, CLUBah.com, as per a press statement.
Eywa Media provides audience interaction and engagement measurement solutions for brands, broadcasters, retailers and advertisers, production houses.
"Today traditional networks (TV, Radio, OOH, Cinema, etc) along with digital networks function in silos whereas the consumer is still consuming the same content and ads. Our EYWAConnect TV+ platform connects with connected devices using our mobilesync SDK on one end and the cloud-based enterprise software on the other end with broadcasters and advertisers allowing broadcasters, advertisers, helping them reach out to consumers," said Ramsubramaniya Raja, founder and CEO of Eywa Media.
Founded by Raja and Anshuman Pratap Chaudhary, the startup was incubated at Kyron Accelerator in 2013 and launched its operations in 2014. Raja worked with National Instruments and Tektronix before launching Eywa Media. A serial entrepreneur, Chaudhary previously founded VVIDIA, a digital media technology company, in 2012 and exited in 2015. He also worked with Pyro Group, Cellcast and XIUS. He also acts as a mentor and advisor to a couple of angel funds and startup initiatives including ah! Ventures, The Morpheus and Connect Ireland.
Eywa Media's EYWAConnect TV+ cloud platform assists broadcasters and advertisers to analyse data by using analytics and audio detection technology for connected devices. EYWA SDK, EYWA Tango and EYWA Analytics are its other major products.
"Over the next 12 months our focus is to build massive scale in embedding our mobilesync SDK across devices, SIMs, third-party apps and browsers and install our EYWAConnect TV+ cloud platform with our clients," said Chaudhary.
A startup-focused growth catalyst ah! Ventures is a network of close to 500 investors. The network recently secured its first profitable exit from Harness Handitouch within two years of its investment. CLUB ah! has to date invested close to Rs 48 crore in over 16 startups.
"I have been interested in technology startups and EYWA Media is a promising one. Its technology of identifying the TV, Radio, OOH and digital advertisements and programmes on the basis of audio frequency and pushing notifications on mobile device in the real time is a stage apart. Its IP is robust, scalable and privacy driven targeted to redefine the next level of advertiser, consumer and broadcaster ecosystem," said Abhijeet Kumar, founding partner, ah! Ventures.
Mantra Ventures has previously invested in startups in the healthcare, travel, real estate and telecom sectors. Its latest investment was in iTraveller Tours Pvt Ltd, which owns and operates travel marketplace iTraveller.com.
---