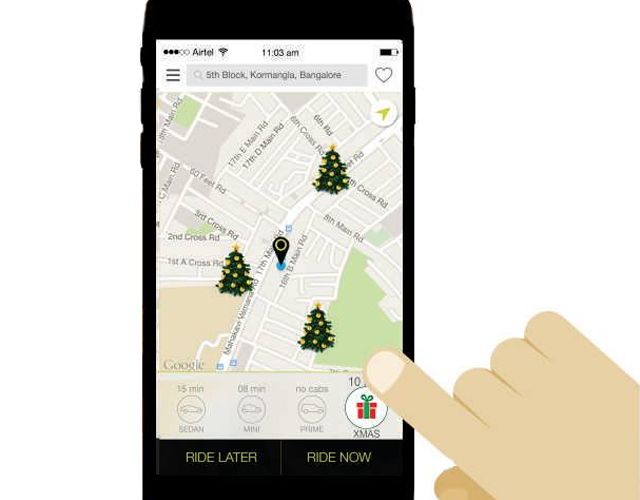 India is drafting specific guidelines for regulating Uber, Ola and other ride-hailing firms, multiple news reports have indicated.
The Wall Street Journal, which reportedly reviewed the draft guidelines floated by the Ministry of Road Transport and Highways, said that ride-hailing apps would be required to obtain a license to operate in the country. However, the app-based firms would not be treated as regular taxi companies, the report added.
The ministry guidelines have not been officially published yet.
A Financial Times news report, also based on the unpublished guidelines, suggested that the new regulations would also require the insertion of emergency safety buttons and in-app functionalities for instantly alerting the police in the event of an emergency.
The proposed rules also require extensive background checks of drivers so that passenger safety can be ensured. It also debars any person who has been convicted of any "cognizable offence" from becoming a driver.
A spokesperson for Ola said: "We welcome the advisory from the Ministry of Road Transport and we believe this is a major step towards positively impacting the ecosystem and its stakeholders that technology platforms like ours have created. We will continue to work with the government, under the aegis of this progressive directive, offering our complete support and commitment towards building mobility for a billion people."
Uber did not respond to a Techcircle.in query till the time of writing this news report.
Last month, the Delhi government once again rejected Uber's application for licence to run its taxis in the national capital. The government's move came around a fortnight after it rejected the application for license by Ola.  All app-based cab services were banned in the national capital after a Uber driver was accused of raping a 27-year-old woman passenger in Delhi last year. The country's Home Ministry advised state transport departments to debar ride-hailing apps that did not have a license.
Recently, the woman (who had accused the Uber driver of rape) "voluntarily" dismissed the lawsuit she had filed in a US court against the web-based taxi company.
Ola, run by ANI Technologies Pvt. Ltd, claims to complete more than 750,000 daily rides in the country. It has over 100,000 drivers, a number that has grown from 10,000 a year ago.
Uber, which started its operations in India in October 2013, claims to offer around 200,000 rides across 18 cities. Uber claims to have over 150,000 cabs in its network. Its India operations are growing at 40 per cent every month.
---