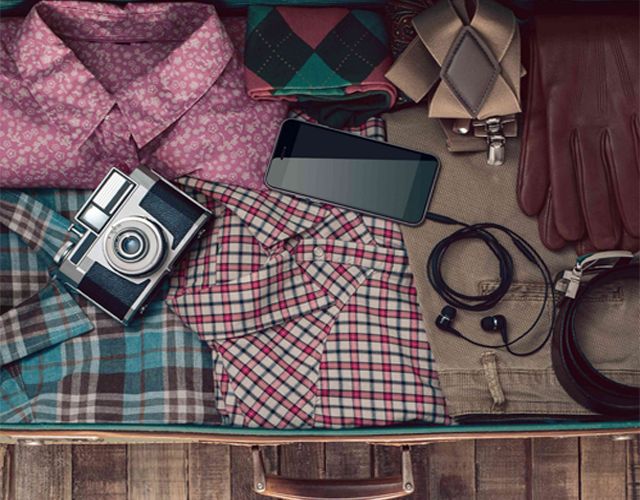 The inability to try clothes before you can buy them is one of the biggest drawbacks of online shopping.
A startup wants to change this by giving men the opportunity of trying on clothes recommended by designers in the comfort of their homes.
Christened Clothist, the startup curates a personalised collection on the basis of a user's lifestyle and allows him to keep the clothes for 24 hours before deciding what to buy.
"The idea of an expert curating fashion clothing is really resonating with our audience," Khusboo Maheshwari, Clothist co-founder, told Techcircle.in. "Most men are not very style savvy and find it difficult to choose from the plethora of options available in the market. It makes their life easier if they only have to choose from a select few."
Maheshwari, who co-founded yelo.red and exited the startup before it was acquired by Chandigarh-based Jugnoo, started Clothist along with Dhawal Parate.
Clothist requires customers to sign up and provide details related to lifestyle, size, taste, preferences and budget for different apparel categories. Subsequently, Clothist's styling experts handpick five to eight pieces of apparel that can then be delivered to the customer. The user can try the clothes and keep them in his possession for 24 hours before deciding if he wishes to purchase something. After 24 hours, Clothist picks up the remaining clothes.
Clothist was selectively launched in September. The company has an inventory-light model as it intends to have tie-ups with brands for various apparel categories. It has two in-house designers who offer clothing-related advice.
"Clothist aspires to be a data-driven fashion company, where customer preference, inventory data and expert curation enable us to create a personalised and effective shopping model," Khushboo said.
The startup, which is operational in parts of Bangalore, has already made 30 deliveries, Khushboo claims. The company plans to cover whole of Bangalore by the end of this month.
Clothist's model is somewhat similar to Try.com, a US-based startup that allows users to keep clothes for 10 days before deciding what to buy. Unlike Clothist, Try.com lets shoppers — not stylists — pick their clothes. It can also be compared with StitchFix, a shopping facilitating service.
A bootstrapped venture, Clothist aims to raise up to $1 million in seed funding by the end of this year. Before co-founding yelo.red, Khushboo was the commerce vertical head at ad-tech venture InMobi. She has also worked with Booz & Co, Nike and Procter & Gamble.
Parate worked with Grassroots Business Fund before Clothist. In 2010, Parate founded Green Brick Eco Solutions Pvt Ltd, a renewable energy firm that was sold to Digital Utilities (India) two years ago.
---