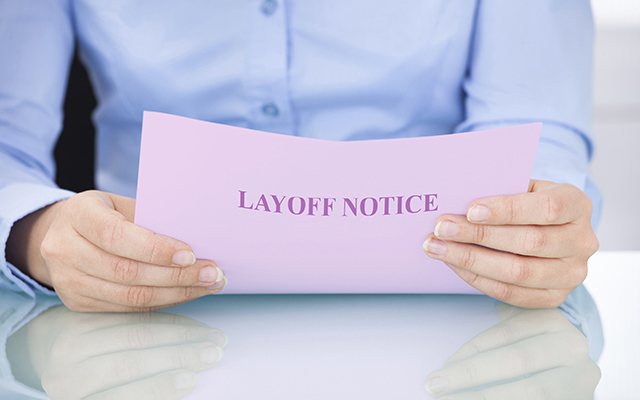 Restaurant listing and services company Zomato is laying off around 300 employees worldwide, or nearly 10 per cent of its workforce, joining a growing list of Indian startups that are shedding jobs as they try to control costs and sustain investor interest.
Zomato, the prominent consumer internet unicorn, is cutting jobs in its content teams across 22 countries. It has started the process and will complete it within two weeks.
A company spokesperson confirmed the development.
Zomato's co-founder and CEO Deepinder Goyal has made clear the company's intention of having "leaner content teams" in a blog post.
He said that 40 per cent of restaurants on its platform account for 92 per cent of the traffic. The company wants to channelise its efforts in increasing frequency of data updates for such restaurants.
"We are also going to have to make important changes to our business and make sure we put every dollar and every Zoman behind the things that matter the most," Goyal said, while explaining the changes.
The changes would mostly affect field staffers who collect content – primarily menus, data about opening hours and pictures of restaurants – in the US. It could also affect Zomato's data collection force in every country where it operates, including India. Zomato lists 70,000 restaurants on its platform in India.
"The countries we entered in the recent past have not been working with our existing model of collecting content and building community relations – alternate models will need to be identified and implemented," Goyal wrote in the blog.
Zomato has divided its markets into two; 'Full stack' (large markets such as India, the Middle East, Southeast Asia and Australia-New Zealand, where it offers the entire stack of services) and 'Enterprise' (small markets where Zomato will concentrate more on selling its table reservation engine Book).
The layoffs come at a time when Zomato is trying to adopt a transaction-led model. The company is keen to shift from an ad sales-driven model which was built largely on the strength of its content. In India, it launched online ordering services as well as table reservation services.
"Getting into transactions was always the natural next step for our business….Table reservations fit into Zomato as easily as online ordering did. The time has come for us to focus deeply on transactions in countries where it matters," reads the blog post.
According to a former Zomato executive, the company has cut jobs in the past too. In 2012, it sacked a 'a couple of dozen' staffers after winding down its event ticketing business, this person said.
Zomato has so far raised $225 million in external funding. A large portion of the money raised was spent in acquiring companies so that it can build a global business. Zomato is believed to be valued around $1 billion following the fourth round of capital infusion early September.
While Zomato prunes its workforce, it is facing challenges in retaining top talent. At least three top executives have left the company after rather short stints.
Meanwhile, in a separate development, a source said that Zomato has rented out four floors in the upmarket DLF One Horizon Centre in Gurgaon and will soon move into this new office space. A company spokesperson declined to comment.
Although Zomato's latest decision has a marginal impact on its Indian workforce, other Indian startups too seem to be streamlining their HR operations.
While many startups have gone on to create value for investors and employees, some are compelled to either cut costs through job cuts or close down completely.
Several startups have resorted to mass firing in the recent past as they deal with high cash burn rate, wafer-thin margins and waning investor interest.
Chat-based personal assistance startup Helpchat was the latest to cut jobs when it fired about 100 people last week.
Techcircle.in had recently reported that online supermarket LocalBanya.com is shedding 40 per cent of its employee base as the startup is altering its business model. Mobile-only food ordering startup TapCibo Online Solutions Pvt Ltd, which operated under the brand Dazo, closed operations recently.
In September, TinyOwl Technology Pvt Ltd, a Mumbai-based startup that offers a location-based mobile app for ordering food, cut over 100 jobs. Recent news reports indicate that Housing.com has shown the door to 600 employees to trim costs while the company maintains the job cut is around 160.
---