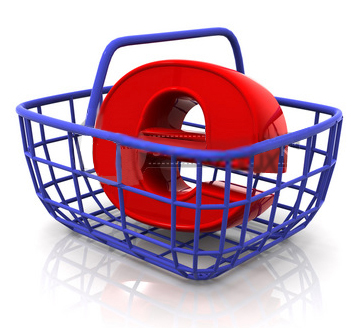 India's three biggest e-tailers – Flipkart, Snapdeal and Amazon – claim to have sold products worth thousands of crores from festive sales last week, luring online shoppers with deep discounts on goods ranging from mobile phones to furniture.
While Flipkart and Amazon have closed the festive sales, Snapdeal's festive sales will continue every Monday under different categories till Diwali in the second week of November.
Flipkart said it sold goods with gross merchandise value of Rs 2,000 crore during the 'Big Billion Days' sale from October 13 to October 17. Snapdeal and Amazon did not disclose the value of goods sold.
A spokesperson for Flipkart told Techcircle.in via email that the company sold 8 million units, while Snapdeal said it had shipped 6 million orders till date.
For Flipkart, fashion products and mobile phones emerged as top sellers. The company said it sold 1 million units of fashion products within 10 hours of starting the sale. Perfumes, bags, watches, t-shirts, shoes and sarees were among the top sellers.
The company also sold one lakh watches in one day and half a million phones in 10 hours, the spokesperson said. Furniture and appliances emerged as Flipkart's new top-selling categories.
Bengaluru, Delhi and Mumbai were the leading cities in terms of sales. Flipkart said sales surged also from smaller cities such as Nagpur, Indore, Coimbatore, Vishakhapatnam and Jaipur. About half the traffic came from smaller cities, the company said.
A Snapdeal spokesperson said in an e-mail the sales volume was 17 times more than the regular days. At the peak of its sale, Snapdeal claimed to have registered 300 orders every second. Orders from its mobile app accounted for 65 per cent to 70 per cent of sales.
Electronics, and home and fashion products emerged as top sellers while furniture turned out to be the fastest-growing category for Snapdeal. Bangalore, and Delhi, followed by Hyderabad and Chennai registered the highest surge in order volumes. More than 60 per cent orders came from smaller cities.
Amazon did not share any specific numbers for its 'Great Indian Festival' sale. It said in an email that the first day of its five-day offer was "the biggest day ever in the history of Amazon in terms of revenue". Consumer electronics, apparel, home and kitchen appliance, books and shoes were the top selling products. On the last day of its sale, Amazon claimed to have sold the largest number of books it had ever sold in India.
The festive sale was not without its share of drama as reports of problems surfaced over Flipkart's sale. According to a report in The Times of India, a number of vendors complained that their products were taken off the website without any prior notice. To silence critics, top honchos of Flipkart including founders Sachin Bansal and Binny Bansal personally delivered orders in Bangalore.
---