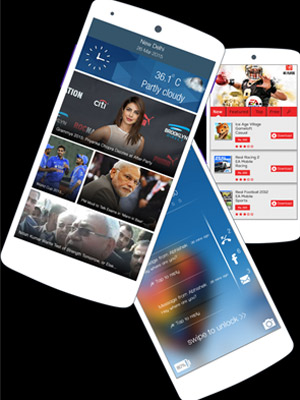 Delhi-based mobile technology startup Cube26 Software Pvt Ltd has raised a seed investment of Rs 50 crore from Tiger Global and Flipkart. Tiger Global, which is also one of the lead investors in Flipkart, has led the round while Flipkart has contributed a minority share, the company stated in a press release.
The latest move by Flipkart marks its strategy to back technology based startups--especially the ones focused on mobile technology--to stay ahead of the game compared with rivals in the cut-throat world of the local online retail market.
"Our investment philosophy is around backing a phenomenal team trying to solve a hard problem in a large market through technology," Nishant Verman, head of corporate development at Flipkart, said.
"With our software focus and product- led monetisation approach, we are confident of providing unique user experiences across form factors and devices to Indian consumers," said Saurav Kumar, CEO and co-founder, Cube26.
Founded by Saurav Kumar, Aakash Jain and Abhilekh Agarwal in 2012,  Cube26, which develops applications across usability for OEMs (original equipment manufacturers) and has 10 patents to its credit including 'Blink to Capture' for selfies and Quicklook, has worked with the likes of Flipkart, Myntra and other e-commerce companies in customer acquisition.
Cube26 has also worked with mobile phone manufacturers including Fujitsu,  Micromax, Panasonic and Karbonn in customising mobile operating systems for users and in creating gesture-based controls.
"We value technology innovators who understand consumer needs as they evolve across platforms and devices in India," said Lee Fixel, partner, Tiger Global Management.
The Darwinian model of Indian online retail segment has led to a fierce competition among the retail giants Flipkart, Amazon and Snapdeal, which in an effort to stay ahead of peers have been aggressively pursuing investments in technology and technology based startups  that would complement and add value to their business model.
In September, Flipkart acquired a majority stake in Chandigarh-based payment services startup FX Mart Pvt Ltd, which deals in electronic payments, remittance, foreign exchange and travel related businesses. The move was seen as a precursor to Flipkart's own digital wallet. Significantly, Flipkart had shut down PayZippy, its native mobile payment gateway in September 2014.
In April, Flipkart acquired Delhi- and San Francisco-based DSYN Technologies Pvt Ltd, which provides a mobile analytics and A/B testing platform for app developers and enterprises under the brand name Appiterate. In March, Flipkart acquired Bangalore-based AdIQuity Technologies Pvt Ltd, which owns and operates mobile advertising platform AdIQuity.
---