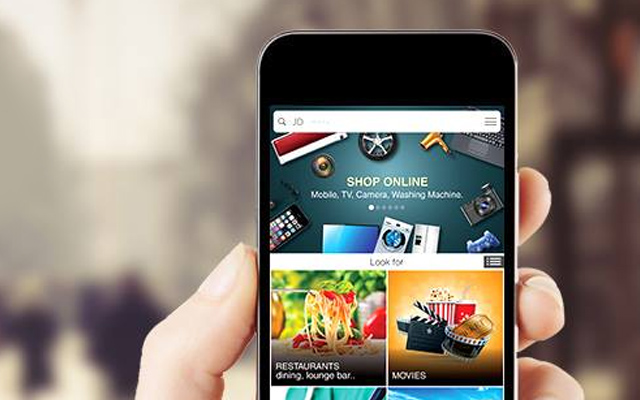 Online search engine company Just Dial Ltd reported a 47 per cent increase in second-quarter net profit, driven mainly by non-operating income.
Net profit for the quarter ended September 30 rose to Rs 46.3 crore from Rs 31.49 crore a year earlier, the company said on Thursday. Revenue increased to Rs 171.27 crore from Rs 147.40 crore.
The company's operating profit fell to Rs 31.83 crore from 36.29 crore, but its earnings from activities other than its main business operations tripled to Rs 26.26 crore from Rs 8.51 crore. It didn't give any details of the non-operating income.
The worsening profitability took a toll on its share price. Its shares slumped 11.4 per cent to Rs 854.75 apiece in a Mumbai market that fell 0.75 per cent.
The company also said that its database of listings grew 9 per cent from a year earlier to 15.8 million. As of September 30, the company was running about 3,49,800 paid advertising campaigns compared with 296,100 a year earlier, up 18 per cent. In terms of traffic, total unique visitors across voice, PC internet and mobile internet increased 19 per cent from a year earlier to 75.9 million.
VSS Mani, MD and CEO of Just Dial, said that the company has taken steps to accelerate revenue growth and that he expects such efforts to yield results over the next few quarters.
The company has added new revenue streams by rolling out a cloud-based mini enterprise resource planning platform for vendors on its platform. It is also trying to transition from being purely a provider of local search and related information to being an enabler of transactions.
Currently, separate set of firms cater to products related sales (e-commerce) and booking local services. Just Dial is trying to integrate both in a single platform leveraging on its deep penetration with local businesses service providers.
Last year, Just Dial introduced Search Plus, which combines its search services with transaction-based ones such as online food delivery, groceries, wine delivery, doctors' appointments, taxi bookings and online purchases of electronics. Currently, 27 Search Plus services are live on the platform.
This would pitch Just Dial with several hyperlocal product ordering and delivery startups that have launched their business in the past year. Firms such as Grofers and Peppertap, among others, have raised venture capital funding as investors have lapped on to the business opportunity.
---