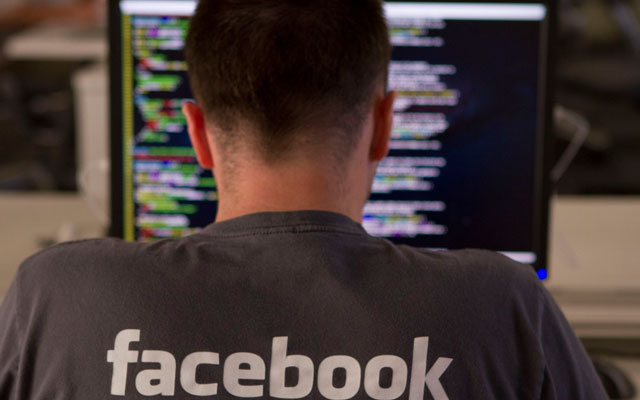 In an effort to drive advertising on its site, social media giant Facebook has launched Slideshow, a customised advertising solution, in emerging markets, including India.
Targetted at small and medium size entrepreneurs, the tool allows one to use still images which could be either owned by him/her or a company or use stock images to create a video. The video allows an advertiser to reach its target consumers regardless of a device and connection.
"Besides connectivity problems, people in India still use feature phones. So when we create a tool, the aim is that it should be able to fulfill the difficulties faced by advertisers trying to reaching consumers," said Nikila Srinivasan, product manager, emerging market, Facebook.
Facebook claims Slideshow takes up less data. For instance, a 15-second video created using Slideshow can be up to five times smaller in file size compared with a video of the same length.
This is not the first time that the social network platform has launched a market-specific advertising tool. In March this year, Facebook had launched Creative Accelerator programme in its effort to help brands reach consumers on mobile phones. In its effort to drive user engagement on its site, it also launched tools for advertising during this year's Indian Premier League (IPL).
With the launch of these offerings, Facebook is looking at creating tools for small and medium size entrepreneurs, who otherwise may find creating a 30-second commercial an expensive affair, according to Brendan Sullivan, product marketing manager, Facebook.
According to the company, more than 130 million people in India use Facebook of which 90 per cent access the social media platform via mobile.
Money mattersThe social network platform claims that 50 per cent of its advertising revenue comes from outside the US with Asia Pacific being the fastest growing region. Hindustan Unilever (HUL), Procter & Gamble (P&G), PepsiCo, Coca-Cola, Amazon, Nestle, Reckitt Benckiser, Mondelez, and L'Oreal apart from e-commerce companies such as Snapdeal, Flipkart, Ola and Craftsvilla.com, are among the regular advertisers on the social networking site.
Facebook follows programmatic display advertising through Facebook Exchange (FBX), a real-time bidding programme. The cost of advertising on Facebook can go up to Rs 40-50 lakh a day depending on the scale of the campaign and the target audience.
In contrast, the cost of advertising on YouTube ranges depending on whether an advertiser opts for the masthead—the large banner on the top of YouTube's homepage viewed on a desktop—or TrueView format of ads where a viewer can click on the skip button if he/she does not wish to watch the ad (an advertiser pays YouTube only when someone chooses to watch the ad).
For example, the cost of advertising on YouTube masthead for a day is Rs17-19 lakh, while the cost of advertising using TrueView format of ads is Rs 15-20 lakh. Google does not allow an advertiser to bundle and buy masthead along with TrueView formats of ads.
Despite launching a number of advertising technologies such as the Creative Accelerator programme this year, in addition to tools such as IPL Facebook Fandom (under this, Facebook mapped the fan base and activities of each of the eight IPL teams across India), industry analysts believe that when compared with search giant Google, the social media platform is late in the game.
For example, Google in India launched its 'offline' feature last year, allowing users to download content and watch it later.
"Google started customisation and now Facebook is catching up by launching tailor-made solutions. Facebook has realised that if its business needs to survive in India, it needs to create solutions that are specifically created keeping in mind connectivity issues and device problem," said Gopa Menon, associate vice president, Isobar, a full service digital marketing agency of Dentsu Aegis Network.
Even as Facebook tries to catch up with Google, the question is whether it will be able to beat the search engine giant. Only time can tell.
---