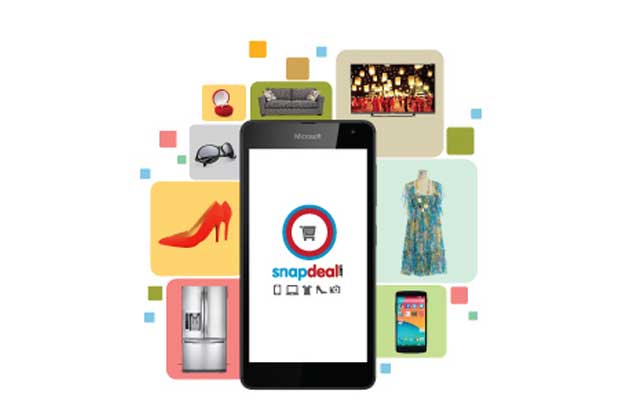 E-commerce marketplace Snapdeal, run by Jasper Infotech Pvt Ltd, has unveiled a light version of its mobile website, three days after larger rival Flipkart announced a similar offering.
Snapdeal's chief product officer Anand Chandrasekaran tweeted that Snap-Lite would make mobile browsing 85 per cent faster.
"We find that about a third of our sessions come from a low speed connection. Snap Lite enhances the customer experience for these users and it is available on all the major mobile browsers," Chandrasekaran said in a press statement.
Recently, Flipkart did a u-turn on its app-only strategy by re-introduced its mobile website, which was discontinued in March. The light web version, called Flipkart Lite, would use less internet data than the previous version and offer smoother scrolling and animations, Flipkart claimed.
Snap-Lite is available across mobile internet browsers while Flipkart's Lite is presently operational only on Google Chrome.
According to data from the Department of Telecom (DoT), there are over 944 million wireless telephone connections – a 97 percent share of the total services – and yet, less than 10 percent of the total mobile subscribers have transitioned to 3G. Internet companies and social media networks are introducing nimble version of their apps/mobile websites to capture developing markets such as India.
Flipkart and Snapdeal have been promptly adding new features to better the online/mobile shopping experience for users. The two e-tailing giants have been countering each other's moves for supremacy in India' burgeoning e-commerce space.
In September 2015, Flipkart launched its instant refund mechanism facility, a move that allows customers to get refunds within 24 hours of returning the product. A week later Snapdeal launched one-hour facility for refunds.
Similarly, Snapdeal launched a chat functionality feature on mobile marketplace Shopo in September to counter Flipkart's Ping, which was unveiled as an in-app feature.
---