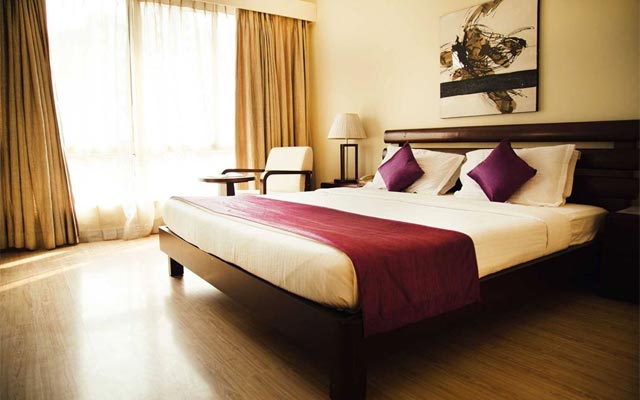 Budget hotels aggregator OYO Rooms is venturing into meals aggregation and housekeeping services.
Quoting Maninder Gulati, head of strategy and corporate development at OYO, the Economic Times reported that OYO is piloting OYO Café, under which it will aggregate food from kitchens of listed hotel partners.
Delhi-based Oravel Stays Pvt Ltd, which runs OYORooms.com, will partner with food delivery platforms such as Zomato and Swiggy for this service, the news report suggested.
A spokesperson for OYO Rooms did not respond to a Techircle.in query till the time of writing this news report.
Food-tech space in India
The online food ordering business in India is estimated to be worth Rs 5,000-6,000 crore, growing at about 30 per cent month-on-month, according to a report by India Brand Equity Foundation. However, this segment is transaction-driven and margins are wafer thin.
It has been a year of mixed fortunes for the food-tech startups. A few startups have shut shop or have downsized operations.
According to some estimates, about half of the food-tech firms operating in India started in the past year. As per VCCEdge, 19 food-tech startups have raised about $160 million in venture capital funding so far in 2015. Only five companies managed to raise money twice.
OYO Care
OYO's on-demand housekeeping service, named OYO Care, is touted to be a much larger experiment. "Our area managers can facilitate cleanup for a room as and when a customer needs it," Gulati was quoted as saying in the report.
On-demand platforms for housekeeping services are generating tremendous investor interest.
Didi, an on-demand platform that provides maids, recently secured $150,000 (about Rs 1 crore) in angel funding from former McKinsey & Co executives Jozef Bardik, Leo Wang and Sangeeth Ram.
Two weeks ago, Mumbai-based domestic help provider BookMyBai.com raised around $150,000 (about Rs 1 crore) in angel funding from 50K Ventures and Vineel Nalla, CEO of NBOS Technologies and founder of 50K Ventures.
In August, OYO Rooms had raised $100 million (Rs 635 crore) in a fresh round of funding led by Japanese tech conglomerate SoftBank. Existing investors Sequoia Capital India, Lightspeed Venture Partners and Greenoaks Capital also put money in this round.
OYO's competitors
OYO Rooms competes with the likes of Zo Rooms, ZiP Rooms, Wudstay, Vista Rooms, QiK Rooms and other tech platforms for a slice of the growing budget hotels aggregation space.
Anchored on an asset-light business model, these firms are essentially aggregating standalone budget hotels, strapping them with a common brand with a promise to the consumer to offer a standardised set of amenities like a conventional budget hotel chain.
They are seen as a new breed of accommodation booking providers against large online travel agencies (OTAs) that simply list hotels of all categories. However, even OTAs are now floating their own version of of the budget hotel aggregation business.
Goibibo recently unveiled goStays, a standardised budget accommodation starting at Rs 999 per day (with free breakfast) at multiple Indian cities. Yatra.com launched TG Rooms and TG Stays with a starting price of Rs 499 in over 60 cities. Last week, MakeMyTrip Ltd came out with its version of budget hotel rooms, branded 'Value+'.
---