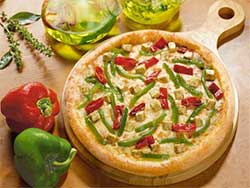 Pizza chain Domino's is reaping the benefit of the growing e-commerce sector and rising smartphone sales in India, with more and more people ordering online and increasingly using their mobile phones to do so.
According to company data, the share of online ordering to total delivery sales jumped to 36 per cent in the quarter ended September 30 from 27 per cent a year earlier and 18 per cent during the second quarter of 2013-14.
For the full article, click here.
---