Protesters vandalise Roadrunnr's office in Bangalore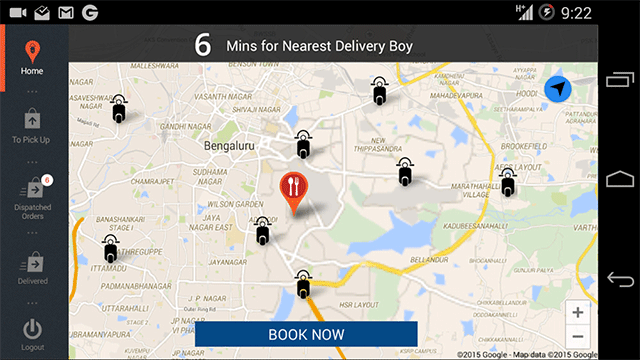 The Bangalore base of hyperlocal delivery startup Roadrunnr was vandalised on Saturday by a group of 65 to 80 protesters.
Deccan Chronicle, which reported the development first, said that a section of Roadrunnr's delivery staffers were behind the episode on Saturday. They were protesting the recent changes made in their compensation structure, it said.

However, Roadrunnr officials claim the attack was motivated by service providers and agencies who were losing blue-collar workers to the Bangalore-based startup.
Roadrunnr, which is run by Carthero Technologies Pvt Ltd, has filed a police complaint.
Speaking to Techcircle.in, RoadRunnr co-founder Mohit Kumar said: "We are keenly following up with the cops to understand how and why this situation unfolded. We should have some clarity by the end of the day." Anticipating trouble, Roadrunnr has hired the services of 15 bouncers.

Compensation policy
The protesters targeted Roadrunnr's office in Ejipura, damaging office furniture and breaking glass windows. The Deccan Chronicle report said that the company had made changes to its compensation policy three weeks ago.
Under the new policy, Roadrunnr's delivery staff would be paid for every delivery and not on a 'per-hour' basis as before. The protesters alleged that the move would significantly decrease their income.

TinyOwl episode
This is the second instance of employee unrest at a new-age startup. Early this month, TinyOwl co-founder Gaurav Choudhary and a company employee were held hostage at the startup's Pune office for about 48 hours by employees that were sacked recently by the food ordering startup. The ex-employees demanded full and final settlement of their dues.
Founded in 2014 by former Flipkart employees Mohit Kumar and Arpit Dave, Roadrunnr provides hyper-local logistic services to merchants, restaurants and e-commerce companies, enabling them to deliver orders by connecting with a local delivery fleet. It also partners with students and drivers on a part-time basis to provide delivery. It differs from other aggregators by charging merchants a flat fee based on their shipment size rather than the value of the order.

Roadrunnr competes with the likes of Grab, Quickli, Shadowfax and Opinio, among others.
Funding
Last month, Techcircle.in had reported that Roadrunnr is negotiating to raise a fresh round of funding from existing backers Sequoia Capital and Nexus Venture Partners besides new investors.

Roadrunnr had raised $11 million in Series A funding from venture capital firm Blume Ventures, besides Sequoia Capital, Nexus Ventures and others in July. Two months ago, Russian billionaire Yuri Milner also put money in Roadrunnr.
---