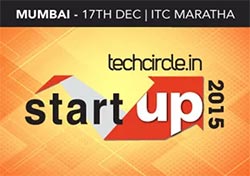 Startups often end up spending huge sums in their quest for growth. Often, this makes investors wary of their prospects. If industry observers are to be believed, a majority of startups are overvalued in seed and Series A rounds. Clearly, it is important that these young firms cautiously guard against excessive cash burn.
So, how should they prepare for a possible slowdown in funding? A special panel at the Mumbai edition of Techcircle Startup will discuss the issue in detail. Seasoned investors and entrepreneurs will provide detailed insights on the cause and effect of such a slowdown and what startups can do to overcome the challenge. Startups must focus, for instance, on getting the basics right to survive in the long run.
At the same time, a counterargument is that the funding slowdown may not have much of an adverse effect at the macro level. This is primarily because most startups in India are at a very early stage and the bigger startups have the wherewithal to steer through hard times as they are being backed by large investors.
Besides the possible funding slowdown, the conference will also cover many more interesting topics. The event will see participation from early-stage startups, angels, incubators, mentors and India's most active VC and PE funds in and around Mumbai.
For the full agenda, click here.
To participate, register now or write to Kanika at register@vccircle.com/ or call 0120-4171111.
For branding and sponsorship opportunities, write to Nandini at nandini.a@vccircle.com. Send us your views, ideas and suggestions on Twitter; use our event hashtag: #tcstartup.
---