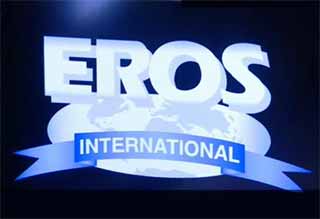 Troubles for Indian film production house Eros, which also runs online movie streaming venture Eros Now, are increasing with a section of investors in its US-listed unit taking the legal route for alleged securities fraud.
San Francisco-based law firm Lieff Cabraser Heimann & Bernstein is bringing a class action lawsuit against Eros on behalf of investors who purchased shares of the company.
Investors in Eros International Plc, which is listed on the New York Stock Exchange, have alleged that the company made misleading statements or concealed information that affected its share price.
Lack of adequate internal controls
The investors alleged that the company's controlling shareholders enriched themselves through related-party transactions and that the company lacked adequate internal controls. They alleged that Eros overstated the number of movies it distributed, its theatrical revenue as well as its financial results and operating metrics.
The lawsuit also said that the company didn't prepare its financial statements as per the Generally Accepted Accounting Principles, or GAAP.
Eros co-produces, acquires and distributes Indian language films in multiple formats worldwide.
Shares of Eros had been hit by a major sell-off in October, triggered by a series of tweets by an anonymous person that questioned the company's reporting norms and operating metrics. The anonymous tweeter also said the firm pushes up its revenues from its UAE-based arm during the quarters when its Indian movies do not perform well at the box office. Also, American bank Wells Fargo in a research note raised concerns about Eros' accounting revenues and lack of disclosures related to the online streaming property Eros Now, according to news agency Bloomberg.
At the time, Eros had said that the share price volatility was a result of speculative media reports. The company couldn't immediately be reached for comment on Wednesday.
Alpha Exposure
Meanwhile, the class action suit filed by Lieff Cabraser Heimann & Bernstein cited a report by research firm Alpha Exposure which criticised Eros for what it called its aggressive accounting practices and doubted financial information reported by the company.
Shares of Eros had fallen 13 per cent to $11.17 apiece on October 30 after the Alpha report came out, the lawsuit said.
Alpha published two more reports on Eros making allegations of overstated financial information and operational metrics. Eros shares fell again.
The company's shares closed at $9.50 apiece on the NYSE on Tuesday, down 75 per cent from their one-year high of $39.01 in August.
On the Bombay Stock Exchange, shares of group company Eros International Media Ltd closed 5 per cent higher on Wednesday at Rs 239.80. The shares have risen 18 per cent since touching a one-year low in mid-November but have still fallen nearly two-thirds from their one-year high in July.
---