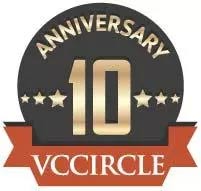 Over the last 10 years, there has been a 'democratisation of entrepreneurship' in the country, as a tech entrepreneur who built and sold a host of internet ventures put it. At the last count, India has more than 4,200 tech startups alone while a significant number of new enterprises in healthcare, financial services, education, media, energy and agriculture too have made great strides in the past many years. First-generation entrepreneurs – children of small-time traders, farmers, salaried class and labourers – earned their place in the business class, which is typically dominated by industrialists with inherited wealth and experience.
As VCCircle commemorates its decade-long journey, it finds itself in the middle of the entrepreneurial revolution that has caught the fantasy of the country's youth. While the booming internet industry has thrown up many young businesspersons in 25-35 age bracket, we see quite a number of hard-nosed entrepreneurs in other fields such as banking, healthcare, hospitality and manufacturing devotedly building great businesses. While this list is still dominated by techpreneurs who have disrupted businesses, we also looked at a handful of others who are changing the way people commute, talk, access healthcare services and so on.
Notably, many more have emerged from nowhere to redefine the sectors they belong to. Abhishek Lodha, the 35-year-old managing director of Lodha Group, who has steered his family enterprise to what is believed to be the largest Indian real estate player in terms of sales, is an example. The bustling ecosystem of entrepreneurs who have made a mark with unconventional business models, streak of innovation and uncommon courage also includes a bunch of women some of whom will hopefully be featured prominently in our VCCircle@20 list.
---