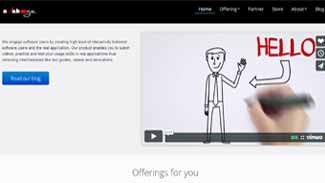 Anakage Technologies Pvt Ltd, an in-app product learning and user support solution startup, has raised an undisclosed amount in angel funding from CIO Angel Network (CAN).
The company plans to use the funds to expand its user base and sales in next 12 months by improving the product features and adding more content, said Prosenjit Ghosh, co-founder, Anakage in a statement.
"Anakage has lot of potential to make a difference in B2B and B2C product learning and self-service space," said Ganesh Iyer, lead investor in Anakage.
Anakage provides training and user support capabilities for desktop and web applications inside live applications in real-time. Anakage's proprietary technology creates content that replaces the video and physical formats of training and user support.
The company was founded by Ghosh and Rajeev Kumar in 2013. Ghosh was previously associated with Accenture, Guardian Life Insurance and IBM Global Business Services while Kumar had earlier worked for Adobe Systems and Geometric Software.
"Enterprises are a complex place considering the number of software applications they use. We aim to simplify that," Kumar said.
While most products in the self-training market don't offer technology assistance inside the product after training, Anakage provides 'in app' learning and self-help content on enterprise applications such as SAP, Dynamics, Epicor, Windows, Microsoft Office Suite along with an authoring platform that works on all applications with its own GUI or standard browsers.
CIO Angel Network, which was set up earlier this year, recently made an undisclosed amount of investment in mobile advertising platform PayTunes. In August, the investment network made a seed investment InstaSafe, a Bangalore-based software as a service (SaaS) startup that provides private cloud networks for enterprises.
---