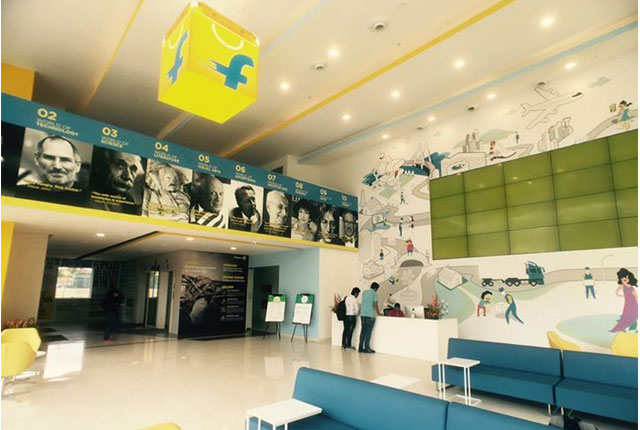 Online retailer Flipkart reported its net loss more than doubled for the year through March 2015, as it burnt cash heavily to acquire customers and offer discounts to edge out Snapdeal and Amazon in the highly competitive Indian e-tailing market.
India's biggest e-commerce marketplace recorded a net loss of Rs 1,932.92 crore for 2014-15 compared with Rs 726.23 crore the year before, according to data pulled out from filings made by Singapore-registered Flipkart Pvt Ltd to the Registrar of Companies.
The corporate structure of Flipkart has changed over the years to comply with foreign direct investment norms in the retail sector.
The Singapore-based company has several subsidiaries. These include Flipkart Payment Gateway Services Pvt Ltd and WS Retail Services Pvt Ltd, besides Flipkart India Pvt Ltd and Flipkart Internet Pvt Ltd. Flipkart Singapore also has other smaller Indian arms including Flipkart Digital Media Pvt Ltd and Flipkart Online Services Pvt Ltd, which was earlier the main holding company of the group.
Flipkart Internet, which operates the consumer portal of Flipkart, posted a net loss of Rs 1,096.41 crore in 2014-15 compared with Rs 315.97 crore the year before.
Flipkart Internet does not sell products itself. Its revenue comprises listing fees and other platform services provided to third-party vendors, including WS Retail.
Flipkart India, which provides wholesale, logistics and other services, registered a net loss of Rs 836.5 crore compared with Rs 400.36 crore the year before.
However, the combined sales figure of Flipkart India and Flipkart Internet nearly tripled to Rs 10,309 crore from Rs 3,025 crore.
Flipkart, which generated almost two-thirds of its sales through payment gateway services till last year, transferred its core operations to Flipkart Internet in February. In April, it tweaked its article of association to change its prime business to logistics services.
---