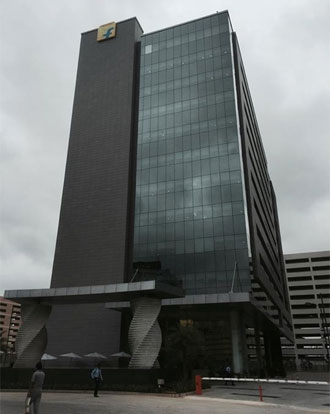 The country's largest e-commerce venture Flipkart has acquired a minority stake in GPS navigation and location-based services provider MapmyIndia for an undisclosed amount.
As part of the transaction, MapmyIndia's early investors Nexus Venture Partners and Lightbox Ventures will exit the company, the two companies said in a joint statement.
Nexus Venture partners declined to comment on the queries sent by Techcircle.in on the exit and the ROI (return on investment). However, according to data available withVCCedge, Nexus Ventures had invested a total of $4.65 million and held a 19.73 per cent stake in CE Info Systems Pvt Ltd which runs MapMyIndia.
MapmyIndia counts four external investors including three VC firms – Lightbox Ventures, Nexus Venture Partners and Qualcomm Ventures. It also has a strategic investor in the form of Zenrin, a Japanese firm engaged in the production and sale of the database of maps.
Flipkart will also license map data and location technologies from MapmyIndia. MapmyIndia's products are expected to help Flipkart's delivery team in identifying the most suitable routes, thus cutting the time taken to deliver products to customers.
"The integration of comprehensive and accurate location data will allow us to deliver an even more personalised experience to our customers. This partnership is a strategic fit that gives us a sustainable competitive advantage," said Binny Bansal, COO and co-founder of Flipkart.
In November, car aggregator major Ola had entered into a tie-up with MapmyIndia for a multi-year licensing deal to use its platform for routing and commutation solutions to its drivers.
Queries sent by Techcircle.in to MapmyIndia went unanswered at the time of filing this report.
Started in 1992 by entrepreneur couple Rakesh Verma and Rashmi Verma, MapmyIndia offers digital maps and data, GPS navigation and tracking devices, location apps and enterprise geographic information system (GIS) solutions. Its product range includes portable GPS navigator devices, in-dash navi-tainment systems, mobile apps and printed maps and books, among others.
"We look forward to sharing our domain expertise with Flipkart and adding new and fresh dimensions to their logistics operations," said Rakesh Verma, managing director and co-founder, MapMyIndia.
MapmyIndia has been scouting for fresh funds for some time now. In May last year, Techcircle had reported that Lightbox and Nexus Venture partners were in talks to exit MapMyIndia.
Between 2006 and 2011, MapmyIndia raised $42 million Kleiner Perkins Caufield & Byers (KPCB), Sherpalo India Advisors, Qualcomm Ventures, Nexus Venture Partners and Zenrin Co.
In April 2014, Lightbox Ventures acquired the stake that was held by Sherpalo India Advisors Pvt Ltd and Kleiner Perkins Caufield and Byers (KPCB), a result of a spinout or synthetic secondary transaction involving existing investments of Sherpalo and KPCB in India. According to data available from VCCEdge, Sherpalo with 13 per cent and KPCB with 12 per cent, together held 25 per cent stake prior to selling the stake to Lightbox Ventures, with an investment of $0.8 million respectively.
Flipkart has been making a series of strategic investments and acquisitions in an effort to stay on top of the game in the cut-throat e-retail space.
In September, Flipkart acquired majority stake in payment services startup FX Mart Pvt Ltd, which deals in electronic payments, remittance, foreign exchange and travel related businesses.
In October, Flipkart along with Tiger Global seed funded Delhi-based mobile technology startup Cube26 Software Pvt Ltd.
---