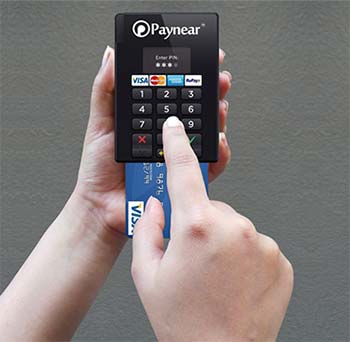 Hyderabad-based payment solutions provider Paynear Solutions Pvt Ltd said on Thursday it has raised $2.5 million in pre-Series A funding from serial investor Mitesh Majithia.
The startup said it will use the funds to expand, increase its technical capabilities and boost sales.
Majithia, who has joined Paynear's board as part of the transaction, said mobile point of sale solution (mPOS) and mobile payments have a big potential market in India.
Founded in 2013, Paynear enables merchants to engage customers through its solutions. Paynear's 'mPay' is a mPOS product that allows merchants to accept credit or debit cards through smartphones, tablets and PCs. Paynear 'SPOT' is a one-stop solution for recharges, bill and utility payments, the company said.
The company claims to have more than 4,000 active devices in 20 cities across India.
Paynear said also that it is looking to raise $10 million in Series A round.
Majithia has 20 years of experience in the software industry. He has worked with Tata Consultancy Services, Intelligroup, and Software Professional Services Corp. He was also associated with American Express, Motorola and Winstar in technical leadership roles. He has invested in multiple startups in US and India, including Levare, DevSquare, Inc, Intone Networks, MartJack, and Ynew.
Paynear would compete with the likes of Citrus Payment Solutions Pvt Ltd and Ezetap Mobile Solutions Pvt Ltd, among the most well-known firms in this segment.
A number of mobile payment solutions and technology startups in India have raised funding this year.
In July, Mumbai-based mPoS payment services provider Mswipe Technologies Pvt Ltd raised  $25 million (Rs 159 crore then) in Series C funding.
In August, Ezetap raised  Rs 150 crore ($24 million) in Series C funding. The same month, Bangalore-based Naffa Innovations Pvt Ltd, which runs a mobile payment technology startup under the brand of ToneTag, raised $1 million (Rs 6.4 crore) in funding from Reliance Venture Asset Management.
Aasaanpay Solutions Pvt Ltd, an mPOS startup, was acquired by Suvidhaa Infoserve Pvt Ltd, which provides internet-based payment collection services, in September for an undisclosed amount.
---