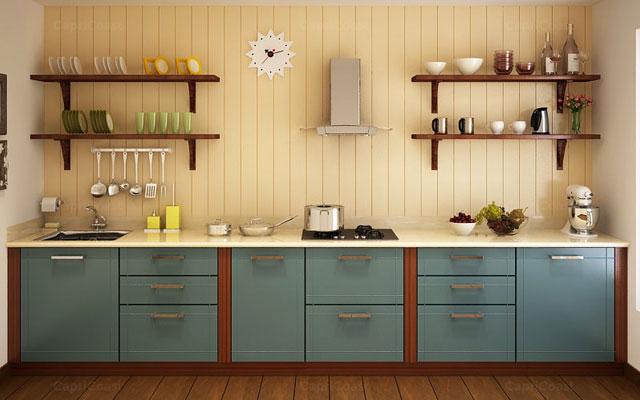 Bangalore-based CapriCoast.com Home Solutions Pvt. Ltd, which provides modular kitchen designs along with online tools to customise and order them, has raised $3.5 million (around Rs 23 crore) in a Series A round led by existing investors Accel Partners India and Singapore-based VC firm RB Investments.
CapriCoast will use the funds to broaden and accelerate product development and to expand its sales, marketing and hiring efforts, a company statement said.
The company had earlier raised $1.25 million (under Rs 8 crore) in seed funding from Accel Partners India.
"CapriCoast is levelling the playing field for the highly-fragmented and unorganised modular furnishing market in India. Our online-to-offline (O2O) marketplace model addresses the problems that customers face today while buying modular furnishing – obfuscated pricing, delayed delivery, limited choice and lack of transparency," said Jawad Ayaz, founder and CEO, CapriCoast.com. "CapriCoast is pioneering a data science led, transformative technology that is rapidly changing the way customers experience the buying modular furnishing in India"
CapriCoast.com is working with 50 showrooms across 15 cities in India and aims to be in 200-plus showrooms across more than 50 cities by early 2016.
Along with 1,000-plus pre-designed kitchens, CapriCoast offers an online 3D catalogue besides customisation tools.
CustomFurnish, Stitchwood and Woodenstreet operate in the custom-made furniture e-commerce space. Hinshitsu Manufacturing Pvt Ltd, which runs custom-made furniture e-tailer Customfurnish.com recently secured Rs 30 crore in a fresh round of funding from Bangalore-based family office Agnus Capital. Bangalore-based HomeLane.com also offers customised fixed furniture including items such as wardrobes, TV cabinets, kitchen units and other home set-up solutions.
Accel Partners, which provides seed and early-stage capital largely to tech startups, has invested in at least 40 startups this year including follow-on investments in existing portfolio firms, according to VCCEdge, the data research platform of VCCircle.
---