Exclusive: India.com to acquire startups in 2016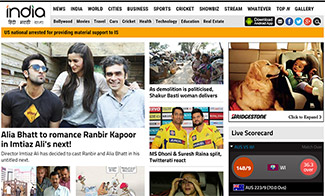 India Web Portal Ltd, a joint venture between Penske Media Corporation and Zee Entertainment Enterprises Ltd, is getting ready to make some big moves next year. The online company plans to acquire two to three startups in 2016.
India.com this year launched a news aggregation mobile application called Newsbuddy: India News Trending for young readers. The app allows an user to flip through stories or read by tapping on 'full story'.
Comment(s)