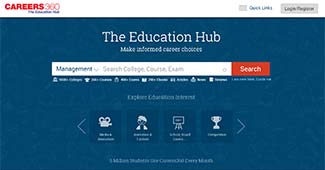 Delhi-based Pathfinder Publishing Pvt Ltd, the company behind Careers360, a career information portal for students, has acquired Delhi-based EntranceCorner.com, in an all-cash deal for $1 million (around Rs 6.6 crore).
EntranceCorner, owned by Edukriti Learning Solutions Pvt Ltd, offers counselling, collaboration, resources and information on career options to students.
"The need of the hour for all portals is to consolidate, expand audiences and increase yields. The acquisition of Entrancecorner.com will help in taking the market share from 40 per cent to 55 per cent in terms of audience base," said Maheshwer Peri, founder, Careers360.
EntranceCorner.com was co-founded six years back by Naveen Goyal, Shubham Watta and Ravinder Kaushik. With the acquisition, the 20-member team of EntranceCorner.com will move to a new office and operate under the new management.
Shubham Watta, co-founder, EntranceCorner.com, said, "We have built huge audiences but we had to build a marketing reach that will help us reach out to more clients and command better yields. This partnership will enable us to achieve our true potential."
Early this month, Careers360 had acquired Mumbai-based NoPaperForms.com, an enrolment management platform, for an undisclosed amount. The company at that time had said that the acquisition will augment Career360 and strengthen its B2B clientele offering and help institutes spend smartly on digital media.
Careers360, an online community and career counselling platform was founded in 2008 by Maheshwer Peri and Rajesh Jain. The company claims to get about six million visitors every month.
In 2014, Careers360 had raised angel funding of an undisclosed amount.
---