Apple lovers in India have a reason to rejoice with the company slashing the price of its latest iPhone 6s and 6s Plus smartphones by up to 16 per cent.
The Cupertino, US-based company has brought down the prices of all iPhone 6s variants to keep up with the competition in the world's fastest-growing smartphone market. The price cuts come within two months of the launch of Apple iPhone 6s in India. While Apple didn't respond to a Techcircle.in email seeking comment, a look at top e-commerce websites selling the devices showed that iPhone 6s (16GB variant), now costs 11-16 per cent lower than its launch price of Rs 62,000 on October 16.
The iPhone 6s Plus, launched at Rs 72,000 for 16GB version, is also quoting lower.
However, Apple's authorised online reseller in India Infibeam hasn't yet cut prices for most variants. Infibeam didn't respond to an email seeking comment.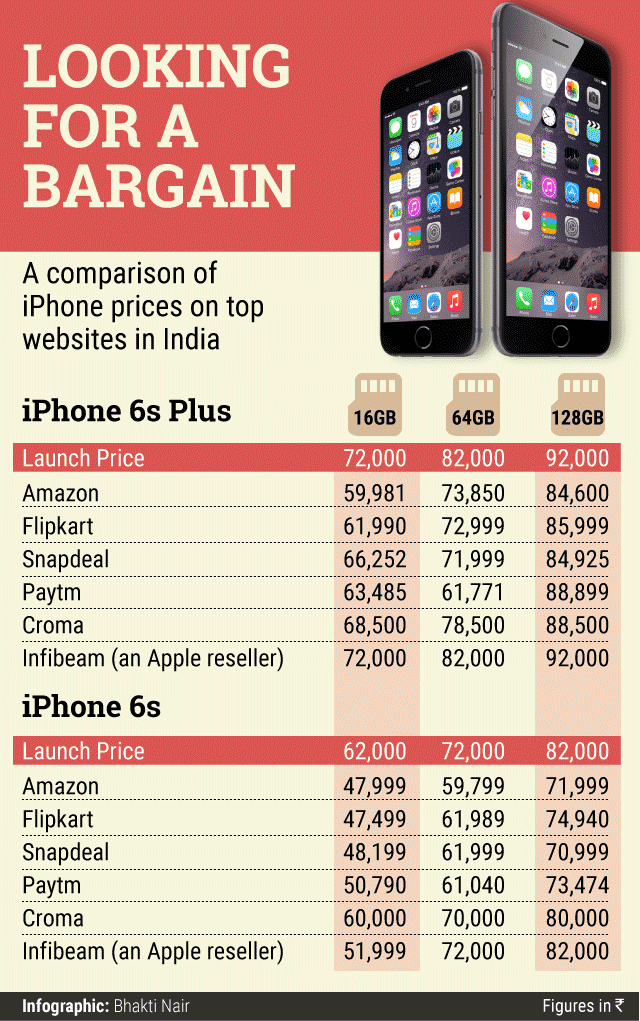 The Economic Times, which first reported the price cuts, said that Apple had been struggling to boost sales of its flagship phones after the Diwali season closed. "Apple imported almost 320,000 of the latest iPhones in October in India, sparking hopes of its best ever quarter. Shipments have slumped since then and the latest data suggests that imports of the new models fell 62 per cent to 120,000 in November," the report said.
It should be noted that the iPhone 6s and iPhone 6s Plus prices for India were higher compared to countries such as Singapore, Hong Kong and France. A weak rupee was cited as a major reason for the price difference.
These price cuts come close on the heels of a similar reduction for the iPhone 5s. Apple had slashed prices of iPhone 5s earlier this month in India and the device is now available for less than Rs 25,000.
---