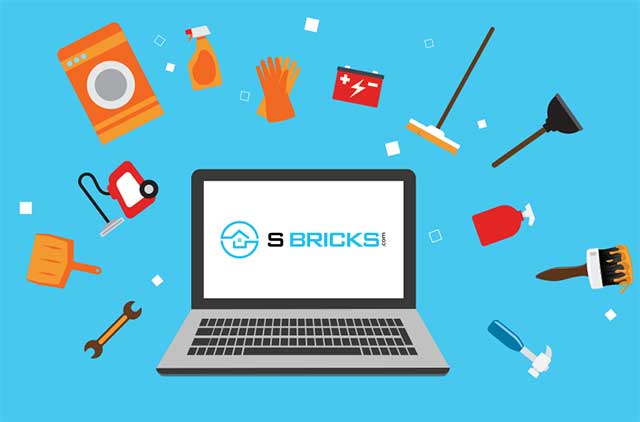 On-demand home cleaning and laundry startup SBricks has acquired facility management services company Melway for an undisclosed amount.
SBricks Castle Care Pvt Ltd said in a statement on Tuesday the acquisition of Melway Services will bring in 200 home cleaning professionals to its fold. Both companies are based in Hyderabad.
Nithin Reddy, founder and CEO of SBricks, said the deal will support the company's growth plans in the home cleaning services business. The company claims to be clocking 125 orders a day and expects to touch 300 orders a day in the next few months.
SBricks, which started only this year and follows a hybrid business model, will retain the four-year-old Melway's trade name and its existing team structure.
SBricks claims to work with about 5,000 clients, including theater chains, gated communities, individual homes and small apartments, and expects it to touch 10,000 in the next six months. Currently, it offers 40 services and will soon launch its facility management services.
"We believe that a hybrid model is the way forward in our sector. We wanted to take the lead by consolidating our business through acquisitions and building our SBricks brand in the market," Reddy said. He added that the company will look to consolidate its market position with future acquisitions.
On-demand home maintenance services have been attracting significant venture capital interest lately. Fixy, a Mumbai-based startup that provides maintenance services on demand, had raised seed funding from members of VentureNursery in August. On-demand laundry services firm Tooler recently raised an undisclosed amount in pre-Series A funding from CASHurDRIVE founder Raghu Khanna and former Paytm executive Samir Gupta.
Gurgaon-based online aggregation platform for home maintenance and repair services under EasyFix raised an undisclosed amount in its first round of institutional funding from Axilor Venture Capital.
Another on-demand home services startup DoorMint raised nearly $3 million in Series A funding led by Helion Ventures and Kalaari Capital recently.
On the other hand, the broader local services category is becoming a hotbed of consolidation activity and investor traction with a bunch of players in the space securing funding from investors.
Mobile wallet and e-commerce venture Paytm recently acquired Near.in, a marketplace app that connects users with local businesses for home services.
Last month, Mumbai-based Crenovative Ideas Pvt Ltd, which operates home services startup Taskbob, acquired Zepper Services Pvt Ltd.
Home services marketplace Housejoy has raised Rs 150 crore ($22.4 million) in a Series B round of funding from a group of investors led by e-commerce giant Amazon.
---