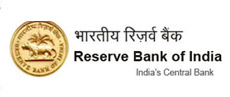 The Reserve Bank of India (RBI) has created a helpline for startups to help them with their forex queries as they undertake more cross-border transactions.
The decision by the central bank comes in the wake of reforms instituted by capital markets regulator SEBI and the government to enhance the startup ecosystem in the country.
SEBI earlier in August had notified a new set of listing norms for such entities, including e-commerce ventures, on a separate platform of domestic stock exchanges, making it easier for startups to raise funds. RBI had also lent startups greater access to capital by allowing automatic approval for foreign investment in PE/VC funds this year.
"Startups usually undertake a range of cross-border transactions including those related to investment. Cross-border deals of resident Indians are subject to the regulatory regime provided by the Foreign Exchange Management Act, 1999," the central bank said.
While a recent report by IT industry body NASSCOM and Zinnov Management Consulting highlighted that India is the world's third-largest startup hub where three-four new firms are born everyday, many believe that the government still needs to do more, beginning with the removal of startup tax.
The RBI's decision will not only help startups take cross-border transactions but will also help those that have moved their offices outside India, especially to Singapore. The government had listed norms for computation of Arm's Length Price (ALP) for international and domestic transactions to resolve tax issues related to transfer pricing of goods and services.
The central bank stated that while seeking guidance, the enterprises should provide complete information to the Reserve Bank and mention the specific issues on which they need guidance from the central bank in relation to the foreign exchange management regulations.
---