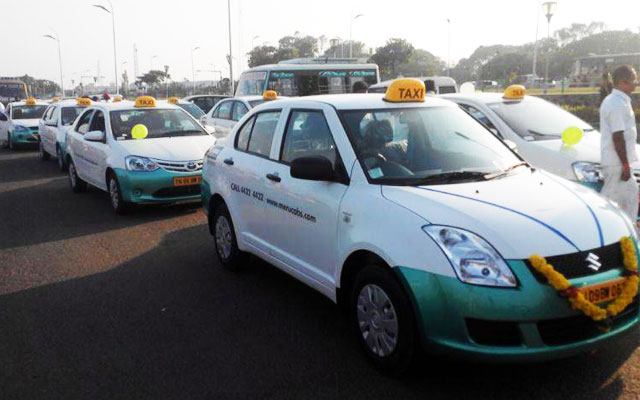 The Competition Commission of India (CCI) has dismissed radio taxi operator Meru Cabs' complaint in which it had accused ride sharing app Uber Inc of predatory pricing.
In its submission to the fair trade watchdog, Meru Cab Company Pvt Ltd alleged that Uber was undercutting the market by offering low prices for cab rides in Kolkata.
"The Commission is of the view that the Uber does not hold a dominant position in the relevant market. Since Uber does not seem to be dominant, there is no need to go into the examination of its conduct in such relevant market," CCI said in its order.
In its complaint against Uber India and two of the latter's group firms, Meru alleged that before Uber entered Kolkata, radio taxis were charging an average price of Rs 20-22 per km in the city.
However, Uber introduced its services at Rs 15 per km when it launched in Kolkata last year. Uber further reduced fare to Rs 9 per km.
Quoting a TechSci report, Meru argued that Uber (52 percent) holds a dominant position Kolkata market on the basis of fleet size. However, Uber refuted the claim and said it holds 38.54 per cent market share, which is less than Ola's 41.7 per cent.
Meru, which competes with taxi-hailing apps Uber and Ola among other players, is one of India's oldest cab companies. The taxi aggregation model coupled with the large dollops of external funding raised by Ola and Uber allows these players to compete with radio taxi operators (Meru, TABcab, Mega Cabs and others) on pricing.
Meru and Ola have been taking on Uber by sewing global arrangements with international peers. In November, Ola completed its Series F funding round by raising $500 million from Scottish investment firm Baillie Gifford and Didi Kuaidi, which competes with Uber in China.
Meru recently tied up with Taxis G7 to enable cab services for Indian travelers in several global cities through the French company's eCab mobile app.
Uber is one the world's most funded startups. Marquee names such as Fidelity Investments, Wellington Management, BlackRock Inc, Summit Partners, Kleiner Perkins, Google Ventures, Menlo Ventures, New Enterprise Associates and Qatar Investment Authority, among others, have put money in the company. Tata Capital's flagship private equity fund Tata Opportunities Fund (TOF) recently invested an undisclosed amount in Uber. Uber recently raised $2.1 billion in a new round of funding earlier this month, taking its valuation to $64.6 billion.
India is Uber's second-largest market after the US. In July, Uber India president Amit Jain said the company would invest $1 billion in India over nine months for expansion in 18 cities.
In March, Meru had raised Rs 300 crore ($50 million) from existing investor India Value Fund Advisors (IVFA). Techcircle.in had reported that Meru was also in talks with Chinese e-commerce giant Alibaba for funding. However, a deal did not materialise.
---