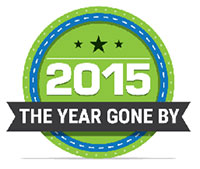 'Aur dikhao' said the Indian customer to internet companies, and in 2015, they did. Internet companies, from e-commerce startups to ticket booking platforms to online classifieds, made a splash across traditional media this year as they went for an advertising blitzkrieg.
In 2015, the top 10 internet companies spent close to Rs 4,382 crore on advertising on television, print and radio, making the sector the third top spender, after fast moving consumer goods and telecom.
In 2014, internet companies had spent Rs 1483 crore on advertising, according to MAP (TAM AdEx) data. TAM or TAM Media Research is a market research agency.

To be sure, by advertising on traditional media these companies have become household names. However in the new year, these companies will focus on being just more than a name.
"More mature e-commerce companies which are now focusing on retaining consumers will shift their spend on digital, while the ones which are still looking to acquire new consumers will continue to spend on offline advertising. The mature ones such as a Flipkart, Amazon and Snapdeal will spend now on driving engagement online through re-marketing and re-targeting," says P M Balakrishna, CEO, Allied Media and executive vice-president, Percept Media, the media planning and buying agency from the house of Percept Ltd.
Idi Srinivas Murthy. senior vice president, marketing, Snapdeal points out that if till now, radio, print have amplified return-on-investments (RoI) thanks to the surround effect, digital medium will be highly leveraged by internet companies in coming days. "Rapid smartphone penetration, better advertising tools coupled with performance information in digital, are why internet companies are investing in digital advertising. We anticipate radio and print will probably continue to be great complementary channels to digital," explains Murthy.
Jasper Infotech Pvt Ltd which runs e-commerce site Snapdeal.com spent close to Rs 446 crore this year on advertising. Earlier this year, it roped in Bollywood actor Aamir Khan as its brand ambassador, reportedly for an endorsement fee of Rs 15-20 crore. Even as Khan's popularity did bring in viewer attention to the brand, it also had to weather a storm. His comment on religious intolerance saw a segment of Twitter users uninstalling the Snapdeal app from their smartphones. Murthy however says that the campaign has successfully built a 'differentiated' connect with audiences, including both buyers and sellers.
Private brand e-tailer Yepme.com, owned and operated by Gurgaon-headquartered Vas Data Services Pvt. Ltd, will also be changing tack. "From 2016 we will be investing in other mediums such as out-of-home (OOH) as well as digital," says Sandeep Sharma, co-founder and COO of Yepme.com.
Television has been the biggest winner of the increased spending on traditional media. Of the total amount spent on advertising by internet companies this year, spend on television accounted for Rs 2,220 crore, followed by print for which the ad spend stood at Rs 1,706 crore. The remaining Rs 456 crore was spent on radio. The bulk of the ad spends were in the festive season, with internet companies spending Rs 1,800-2,000 crore between September through December when a number of festivals are celebrated. Last year, e-commerce companies spent an estimated Rs 1,000 crore on advertising during the festive season. Yepme.com led the charts on television, this year.
The use of Bollywood actors as the face of the brand is also a growing trend. While Yepme signed on Shah Rukh Khan, classifieds portal Quikr roped in Ranveer Singh and Suriya. Shah Rukh Khan was also the brand ambassador for hyperlocal grocery startup BigBasket. Meanwhile, Amitabh Bachchan came in as the brand ambassador for local classifieds JustDial and baby products e-commerce firm FirstCry.
Amazon India spent the bulk of its ad budget on print. "Our brand tells a story that the customers feel connected to and in a manner that is simple to understand and relevant. It's about being a part of their lives at the right time and at the right place, whether through properties such as the Indian Premier League (IPL), Amazon India Fashion Week or through the above-the-line (ATL) campaigns," says Manish Kalra, director - integrated marketing, Amazon India, the Indian subsidiary of Amazon Inc.
Over the years, the US headquartered e-tailer has released many campaigns on traditional mediums. If its first campaign spoke about the largest online store coming to India and offering benefits such as 100 per cent purchase protection, guaranteed one-day delivery, easy returns and cash-on-delivery (COD), its second campaign gained popularity thanks to the catchy phrase 'Aur Dikhao'.
The e-commerce firm recently launched its new campaign, 'Kya Pehnu', which highlights the fashion dilemma. It has also been advertising on digital.
Moreover, internet companies have utilised sport tourneys to drive the message home this year. For instance, In July this year, One97 Communications Ltd, which runs payments and e-commerce services under the Paytm brand, won the title sponsorship rights for all cricket matches, domestic and international, played in India under the aegis of the Board of Control for Cricket in India (BCCI) for four years in a deal valued at Rs 203.28 crore. The deal covers 84 matches. Paytm is paying Rs 2.42 crore per match.
Similarly, Yepme.com rode the Cricket World Cup wave early this year. Sharma adds that the idea of roping in a big celebrity like Shah Rukh Khan and then advertising during the 2015 Cricket World Cup has worked in its favour. "As a result we saw a three-time increase in our revenue," he says.
The e-tailer claims it has earned Rs 250-300 crore revenue in 2015. Moreover, it has clocked gross merchandise value (GMV) worth $100 million (Rs 662.3 crore), this year, it claims.
---