Till a few years ago, a scene quite familiar to most Indian households was that of family members arguing over which channel to watch together. Switch over to the present where your daughter can stream her preferred show on her mobile while you get minute-by-minute news update, thus allowing your wife to watch her favourite soap on TV. For the first time in our country's history, a vast majority of our population owns a "personal" electronic gadget to consume content. In fact, the smartphone, for most, is the first personal device that is exclusive to them and not shared in the household.
The digital platform has started owning the hearts, minds and 'watch time' of a growing number of Indians. India's insatiable appetite for digital services, combined with the downward spiral of handset and access costs, makes us the fastest growing market not only for smartphone penetration, but also for digital video consumption. Growing consumer base and their personalised content consumption forms the first leg of the Indian digital growth story.
Applying Darwinism to content
The second leg has been the evolution in the content space. Content creation has moved from being a traditionally institutional prerogative to a more democratic process. Take a look at YouTube channels, or for that matter, your Facebook feed, and look at the content being populated. It's a level playing ground where institutionalised content houses battle individual, and often amateur, creators for space – both digital real estate and the consumer's mind. From production houses to standup acts to social media influencers to content aggregators to device manufacturers to telcos; everybody is turning into a media company, vying for a piece of the online video market.
Media majors that are aggressively getting into the online video space, acknowledge that over-the-top (OTT) platforms need to be built as standalone products and destinations in themselves and not as mere extensions of existing content delivery channels on linear platforms.
Show me the money, honey!
And why not? Digital advertising revenues already are around Rs 5000 crore. Digital video advertising, which is a subset of overall digital advertising, is growing even faster. But this is just a start – digital advertising's share of ~10% (in total advertising) is set to double to 20% (of total advertising) in the next five years.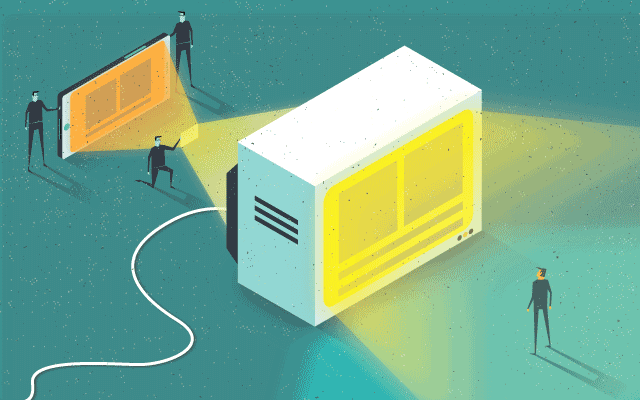 When you factor in the role that data analytics can play in consumer insights, creating even more engaging content (based on such insights) and layering it with razor-sharp targeted advertising, the opportunities seem limitless. And then we layer the fusion of e-commerce with such digital advertising and content where an apparel manufacturer can push out its advertising or offers right when the viewer is watching the video where his favourite actor is sashaying in the same clothes, and allow the viewer to add the product to his shopping cart with just one click.
The third leg of the Indian digital growth story – monetisation – is still in its infancy, both in terms of volume and integrations – but we are getting there.
Rev up the engine, there's still a way to go
The challenge in this sector is not the investment. In fact, you can argue that the excitement seems to be a little over the top, literally and otherwise, – with everyone who has any play in content or distribution thinking of an OTT direct-to-consumer service.
The question is of consumer proposition, sustainable business model, ability to sustain the bleed and the return on capital employed (either directly on the asset or through business synergies).
While advertising growth looks promising, it is a hard business requiring serious amount of scale (of viewers) to be able to enjoy the power ratios that make shareholders smile. Subscription as a business model is yet to take off in digital. In fact, even in the television industry, India has one of the lowest average revenue per user (ARPU) worldwide and we are still struggling to unlock real value 20 years after pay TV started in this country - but those issues are a function of some systemic flaws in the value chain created over the years. We, as media companies, need to be cognizant to creating a sensible subscription model in the digital business; but we also understand that this will be a slow process.
So while some of the more internationally successful OTT companies disrupted the commerce of the traditional cable TV business, in India that challenge is practically non-existent. The arbitrage versus cable price is not possible in this market (which in the US market has led to cord-cutting). The digital viewing here is more additive and less a replacement of TV. Consumption is mostly on the handheld devices via cellular networks (and not at home via broadband) – and that too poses a challenge of high data costs (in context of all other telco price points in India). Infrastructure, too, remains an area of concern.
Having said that, all of these are challenges which, once overcome, can create an even bigger opportunity than what we can see today. The advent of 4G will not only improve networks dramatically, but will also rationalise data price – thus giving consumers even more reason to consume online video. Once that happens, we are going to see online consumption via larger screens. Mobile wallets and digital banking solutions will take away the challenge of collecting money from the consumer. That would leave us with the task of convincing the customer to pay for the right product – which I am confident that the content powerhouses in this country can do, by creating differentiated and compelling content for the digital ecosystem.
Back to the Future – Convergence is back!
The end game will be convergence of devices, with personalised content as per the consumer's convenience –and thus potentially in a non-linear format. Content libraries will be large with original programming to choose from. Discovery of content will be difficult (in a cluttered market) and thus we will need to create even stronger media brands and franchises to pull viewers. Content providers and networks will have to deliver content as, where and when the consumer wants. Distributors will have to ensure seamless delivery to ensure stickiness. This seems to be an opportune time for content providers and media distributors to deliver to thoroughly engaged customers, who are ready and willing to tune into pertinent content.
Sudhanshu Vats is a Group CEO, Viacom18 and chairman, National Committee on Media & Entertainment, CII
---