Meet the four winners of the Wharton India Startup Competition

Four tech startups were selected as winners at the Wharton India Startup Competition 2016 held in Mumbai on Tuesday. The winning firms received a cash prize of $5,000-$30,000 (Rs 3.3 lakh-Rs 20.5 lakh).
The competition was held for the first time in India as part of the 20th Wharton India Economic Forum (WIFE).
Around 750 applications were received for the competition. Of these, 10 finalists were selected to pitch their business ideas. Majority of the entries came from startups in e-commerce, travel, consumer Internet and healthcare, besides other sectors.

Here's a look at the four winners:
Ketto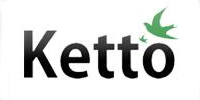 Ketto, an online crowdfunding platform co-founded by Bollywood actor Kunal Kapoor, took the top prize money of $30,000 (Rs 20.5 lakhs). In addition to the cash prize, Ketto will also receive 150 hours of legal advice from law firm Khaitan and Co.

Ketto, a crowdfunding platform for creative and social causes, was founded in October 2012 by the trio of Varun Sheth, Zaheer Adenwala and Kapoor.
Kapoor said that the platform was started because of the challenges NGOs faced in raising funds and reaching out to new donors. In July 2015, the firm raised Rs 4.4 crore ($700,000) in a fresh angel investment round.
Pratilipi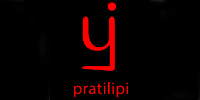 Pratilipi allows writers to publish their work, poems, stories, books, and readers can read them on the platform. The startup offers content in various Indian languages. Founder Ranjeet Pratap Singh said that Flipkart, Amazon and Snapdeal collectively have under 10,000 titles. He adds that less than 0.5 per cent of online content is in Indian languages, a statistic that Pratilipi wants to change. Launched 14 months ago, the startup works with 2,200 writers, some of whom are Sahitya Akademi and Padma Shree winners. Pratilipi secured a cash prize of $15,000 (Rs 10 lakh), besides a convertible equity note.
Trebene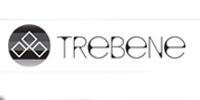 Trebene is a Singapore-based ethical luxury brand. As its founder Bushera Bashir puts it, the company has "weavers at the very epicentre of the business model". The firm works on the principle of fair trade and invests a portion of its revenue in educating weavers' children. Trebene bagged $15,000 (Rs 10 lakh) in addition to a convertible equity note.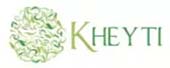 Kheyti
Kheyti helps farmers create affordable greenhouses for increasing their farm yield. Kheyti received a cash prize of $5,000 (Rs 3.3 lakh).
---