Quikr buys CommonFloor to play up QuikrHomes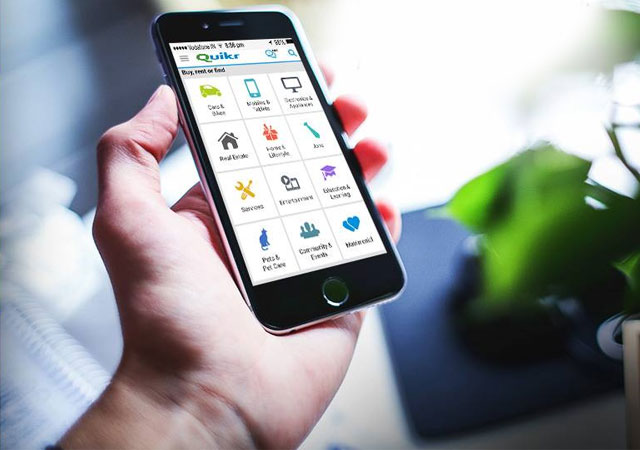 General classifieds site Quikr said on Thursday it has acquired real estate portal CommonFloor and will merge it with its property listings business QuikrHomes, as it pushes ahead with its strategy to create separate verticals for key segments.
The deal was first reported by Techcircle.in  in May 2015. In November, Techcircle.in reported that the deal was in its final stages.

CommonFloor co-founder Sumit Jain, who had publicly denied the impending development in May last year and had tweeted, "Folks, just to clarify, there is not one iota of truth in the news by @vccircle", said on Thursday that the merger creates a strong industry leader. "Our obvious synergies will benefit consumers, property developers, as well as our real estate partners, who are all key to the progression of the online real estate ecosystem," Jain said.
The acquisition marks a significant consolidation in a sector where new-age players are trying to disrupt how properties are discovered, bought and sold. It is the second major deal in the sector after PropTiger took over Makaan in April 2015. Merger talks between IndiaProperty and IndiaHomes, first reported by VCCircle in August, have been stalled over revenue recognition issues.
Quikr had briefly courted Housing.com but talks fell through quickly. Chulet said at the press conference the company is still open to making large acquisitions in this segment.

MagicBricks and 99acres are the biggest players in the online property segment. PropTiger is part-owned by News Corp, the parent of this news website.
The Quikr-CommonFloor merger is likely to be completed over the next two to three months.
Valuation

The deal marks the end of CommonFloor's eight-year run as an independent company. The firm was founded in 2007 by Jain, Lalit Mangal and Vikas Malpani and has raised around $57 million from investors including Tiger Global and Accel India, according to VCCEdge, the data research platform of VCCircle. It was valued around $130 million at the time of its last fund infusion of $10 million from Google Capital in December 2014. At one point, the deal negotiation between Quikr and Commonfloorwas centred on retaining that level of valuation.
Quikr founder and CEO Pranay Chulet and CommonFloor's Jain declined to reveal the transaction value at a press meet they had convened to announce the deal. However, a person familiar with the transaction had told VCCircle in November that the stock-and-cash deal valued CommonFloor around $112 million.
According to people familiar the matter, Tiger Global – a key investor in both Quikr and CommonFloor – was the driving force behind the deal. Accel India, an early backer of CommonFloor, will become a stakeholder in Quikr through this deal. Accel, too, was supporting this deal.

Both Tiger Global and Accel had facilitated an all-stock merger between Flipkart and Myntra in early 2014.
Deal rationale
Chulet said Quikr opted for inorganic growth since scaling its real estate division would have otherwise required a lot more time. "Time is the most expensive thing. We did this acquisition to accelerate our combined platform," he said, adding that the company would invest around Rs 250 crore in the combined entity.

QuikrHomes will also benefit from CommonFloor's structured data and domain expertise while CommonFloor will get access to Quikr's 30 million consumers and harness the potential of the cross-category nature of the platform.
Both Chulet and Jain said QuikrHomes and CommonFloor will operate as separate websites after the merger. To a question on whether CommonFloor founders would continue after the deal, Jain said the founders are committed to the combined entity. "I think there are certain things which are hard to talk (about)," added Chulet.
Jain said there would be no layoffs at CommonFloor as a result of this deal. "We still need more people than both the teams put together," he said.

CommonFloor has about 1,000 employees while QuikrHomes has 350 people.
QuikrHomes is among a range of verticals that Quikr has launched as part of a plan to focus on key segments such as real estate, cars, electronics, jobs and education. To boost its real-estate play, Quikr also made two acquisitions late last year. It agreed to buy Indian Realty Exchange, a mobile-first aggregator of real estate agents, in November and acquired analytics platform RealtyCompass in December.
---