Ride-sharing startup 360Ride raises $150K in seed funding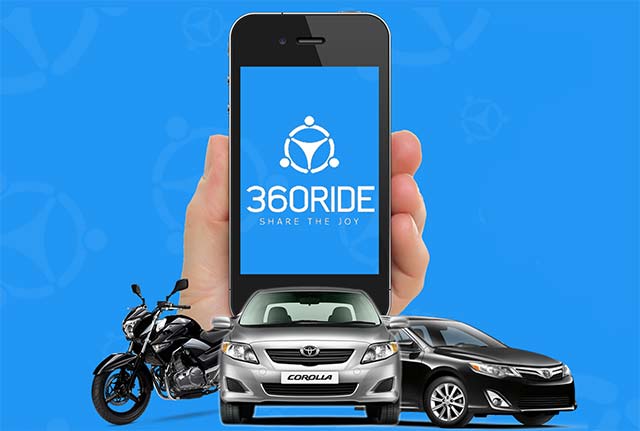 Bangalore-based 360Cabs Software Services Pvt Ltd, which runs people-to-people (P2P) powered free ride sharing platform 360Ride, has raised $1,50,000 (around Rs 1 crore) in seed funding from an unnamed Delhi-based investor.
The funds will be utilised to expand its marketing and promotional campaign, the startup said in a statement.
360Ride is a free ride-sharing platform catering to urban commuters allowing ride-sharing of both two-wheelers and four-wheelers. Users requesting a shared ride are matched with other users looking for a ride on the same route.

In 2012, Lokesh Bevara and Varaprasad Moida had initially launched a taxi aggregation startup myprepaidtaxi.com which was revamped as 360Ride in September 2015. Bevara has earlier worked with IBM and EMC while Moida was associated with Tata Elxsi and Midas Communication Technologies before launching the startup.
360Ride claims to be doing around 50 rides per day with a total of 3000 rides till date.
Ride sharing in private cars, an evolved concept in the US market, is slowly picking up in India. Quite a few ride sharing apps have come up in recent months and have seen increased interest from investors.

Mumbai-based Teilen Infoservices Pvt Ltd, which owns P2P ride-sharing app LiftO, had raised $130,000 (Rs 85 lakh) in angel funding from Tree House Education's Rajesh Bhatia, Temasek's fund manager Dheeraj Mehta and other investors.
Hyderabad-based Zify Tech Solutions Pvt Ltd, which runs the ride-sharing app Zify, had raised $190,000 (Rs 1.2 crore) in angel funding from two Hyderabad-based investors and Sean O'Sullivan of SOSventures.
The ride-sharing segment also has players such as BlaBlacar, Tripda, Ibibo Group's Ryde, Meru Cab's Carpool and UberPool.

---