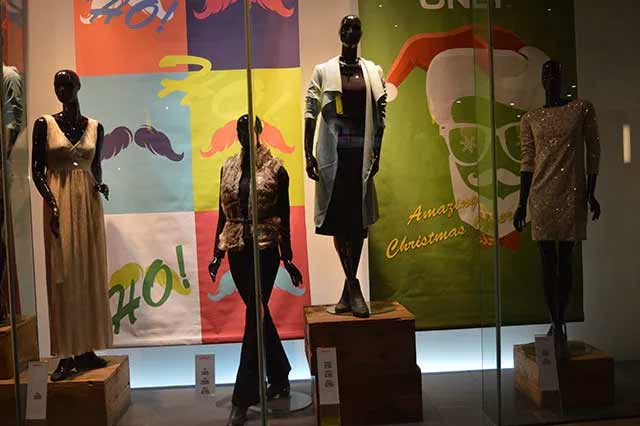 The Nahata family has decided to increase its stake in Indian lifestyle e-commerce venture Koovs while British businessman-turned-politician Waheed Alli will also put in fresh money to allow the venture to stay alive.
A Nahatas-owned entity will subscribe to 9.2 million fresh shares while Alli will pick up 5.6 million shares of the company, as per a disclosure on Monday. Existing institutional investor Michiniko will buy 3 million shares.
The shares are being issued at 25 pence, generating around £4.5 million ($6.5 million) for the company. Its directors had previously pitched in with £1.1 million.
However, this is a far cry from its overall target of raising £35 million.
As first reported by VCCircle, Koovs plc, the parent of Indian lifestyle e-commerce venture Koovs.com, was in talks with existing and other investors to raise £35 million (around $53 million, or close to Rs 350 crore) for stepping up its marketing spends to better compete with peers.
Koovs said it was looking to garner £35 million over a three-year period.
Mary Turner, CEO of Koovs, said: "We are already seeing the initial impact of our investment in marketing to build the Koovs brand. With targeted media and a standout creative we are achieving very good results. We will be building on this momentum in the next phase of our marketing campaign and look to continue accelerated growth into 2016."
Koovs, which runs on an inventory-based e-commerce model, competes with the likes of Flipkart-owned Myntra and Rocket Internet's Jabong besides several other horizontal and vertical e-commerce players in the booming market for online retailing of fashion apparel and accessories.
The company incurred a huge loss last year and needs to raise capital to sustain its business as it may exhaust its cash by the quarter ending June 30, 2016.
Koovs plc owns 57.5 per cent of Koovs Marketing Pvt Ltd (Koovs India), which operates as a wholesale supplier to Koovs.com. The shopping venture is run by another firm, Marble E-retail Pvt Ltd, under licence from Koovs India. The shareholding has been structured to comply with foreign direct investment norms that bar overseas investment in retail e-commerce activities in India.
Indeed, Koovs intends to hike its stake in Koovs India by acquiring shares held by the Nahata family.
Koovs India, whose financials pretty much mirror that of the London-listed parent, clocked revenues of Rs 20.4 crore with a net loss of Rs 92 crore for the year ended March 31, 2015.
Koovs India was established in May 2010 by Rajesh Kamra, Manish Tewari, Kanishk Shukla and Amit Shukla as a general e-commerce business. In August 2011, Infotel E-Commerce Pvt Ltd, a company controlled by the Nahata family, acquired a controlling interest in Koovs India, initially focusing on the sale of mobile phones and other electronic goods. It later pivoted to become an e-tailer of fashion apparel and accessories. It now offers a mix of private label and branded merchandise.
Koovs plc was earlier known as Silvergate Retail Ltd. It was founded by Waheed Alli and retail industry executive Robert Bready, who has previously worked at ASOS and Arcadia. Silvergate got associated with Koovs India in September 2012. In April 2013, Alli and Bready joined Koovs plc as chairman and creative and retail director, respectively.
Koovs plc raised £22 million ($37 million then) by floating on London's AIM stock market two years ago. AIM is a sub-market of the London Stock Exchange, which allows smaller companies to float shares with a more flexible regulatory system than is applicable to the main market.
After listing, Alli's holding in Koovs plc has shrank, but he remained the single-largest shareholder. He held a 26.9 per cent stake in Koovs. This will now move up to 28.7 per cent.
Nahatas will own a 28.6 per cent stake while Michiniko will retain its about 17 per cent holding.
Koovs plc's share price has slid since it listed in March 2014 with a market cap of £44 million ($74 million). It is currently valued at just £6.6 million ($9.6 million).
---