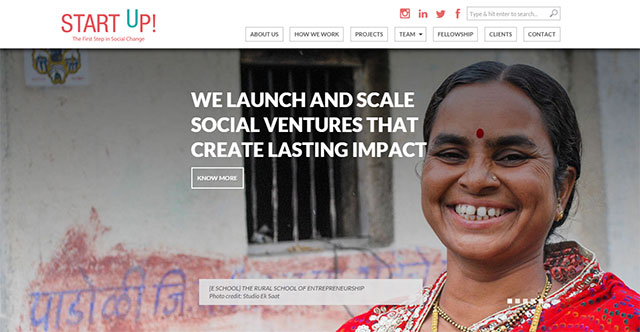 India's startup ecosystem has grown by leaps and bounds over the past couple of years and now attracts the world's biggest investment firms. Nonetheless, January 16 would probably mark the next phase of growth for the Indian startup ecosystem when Prime Minister Narendra Modi announces the much-awaited action plan for the 'Startup India' initiative that aims to promote bank financing for startups, boost entrepreneurship and create jobs.
Modi, who had made the announcement about the 'Start-up India, Stand-up India' campaign in his last Independence Day address, said the programme would be designed to suit Indian conditions and would be connected to the country's top engineering and management institutes as well as universities.
According to a recent report by industry lobby group Nasscom, India has emerged as the youngest startup nation in the world with about three-fourths of founders less than 35 years old. The country has almost 4,200 startups, making it the third-largest startup base worldwide.
While the excitement around the action plan builds up, a common viewpoint among the startups is that the government should implement off tax incentives, simplify and quicken the processes to set up and close businesses, and cut bureaucratic red tape.
Here's what some leading startups and industry associations expect from the Startup India programme:
The Internet and Mobile Association of India: The IAMAI has specified fiscal and non-fiscal measures the internet industry needs to grow. The association has suggested that there should be tax breaks and incentives for individuals supporting startups with capital. It recommended that e-commerce marketplaces should be recognised as marketplaces and exempted from value-added tax. Identifying fin-tech as an emerging key sector, the IAMAI feels that peer-to-peer lending and crowd-funding need an impetus and clarity from government.
Greg Moran, co-founder and CEO, Zoomcar: Moran wants the government to streamline the "arcane" tax and inter-state laws around transport, and remove the tax on employee stock options.
Aarti Gill, founder, FitCircle: She wants women entrepreneurship to be recognised as an important source of economic growth and seeks special incentives for women entrepreneurs in the new policy to help overcome gender barriers in the industry.
Navneet Singh, CEO and co-founder, PepperTap: Singh says several Indian startups are moving to other countries where business climate is friendlier. He expects the government to introduce a single-window clearance mechanism tailored to the requirement of different sectors, more liberal labour laws, simpler processes and easier regulations.
Azhar Iqubal, co-founder and CEO, Inshorts: He expects tax exemption for angel investment and ESOPs, measures for building a vibrant students' entrepreneurship ecosystem, and inclusion of more contemporary and startup-relevant skills in the college curriculum.
Ajith Mohan, founder, Furlenco: Mohan says that starting up should be made more hassle free. "There should be some definition for a startup based on revenue and transactions," he says and suggests the creation of StartUp Economic Zones on the lines of IT parks and special economic zones.
Archit Gupta, founder, ClearTax: Gupta says a one- to three-year tax and compliance holiday should be considered for startups. A single-window of clearance to set up a company and a simple way to shut down a company are his other expectations.
Sidharth Gupta, co-founder, Treebo Hotels: He hopes to see greater flexibility in structuring business models, a more accommodative and practical tax regime, and focus on furthering consumer interest in this programme.
Mukesh Singh, founder, ZopNow: Singh expects easier access to capital, initiatives to improve skill building and better policies that bolster secondary markets for investors looking to exit their investments.
Saurabh Tandon, COO, BetterPlace Safety Solutions: Tandon says the initiative will succeed if there is a push towards a digital India, a more inclusive framework to include all sections of the society, making Aadhaar a key focus area and ensuring the investment climate is investor friendly.
Atit Jain, CEO, Pluss: Jain feels the government should support startups in the context that every disruptive idea will try to make a vertical more efficient with technology, which means that current state players will feel threatened. "Government needs to embrace such disruption, which will ultimately benefit a huge user base. This, at times, means creating laws/policies for something which weren't present earlier," he says.
---