Amazon crosses $100B mark in annual sales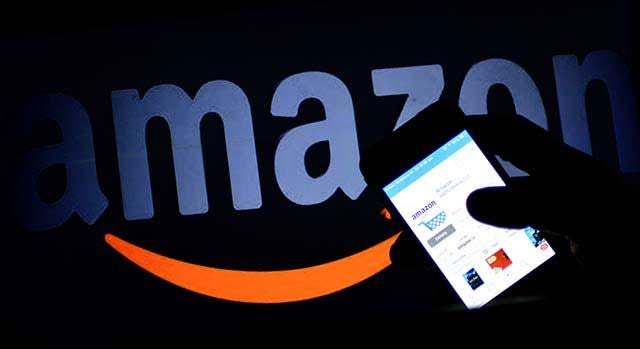 NASDAQ-listed Amazon.com, Inc crossed the $100 billion mark in annual sales for the first time in its 20-year history during the year ended December 31, 2015, it said in a press release.
The company's annual net sales increased 20 per cent to $107 billion from $89 billion in 2014. While Amazon's international revenue accounted for 60 per cent of this figure at $63.7 billion, revenue from North America represented the single-largest share by geography at $35.4 billion, about 33 per cent of net sales. Income from Amazon Web Services accounted for 7 per cent at $7.9 billion.
Shares of Amazon witnessed a 6.2 per cent increase after it announced its results.
"This year, we pass $100 billion in annual sales and serve 300 million customers," Jeff Bezos, founder CEO of Amazon, stated in the release.
According to The Wall Street Journal, Amazon also registered the largest quarterly profit since its inception. However, the report also referred to investor concerns on its wafer thin margins over the years. The online retailer's shares plunged as much as 15 per cent in after-hours trading, erasing more than $30 billion in market value despite a profit.
Net sales increased 22 per cent to $35.7 billion from $29.3 billion in Q4 2014. Net income during Q4 2015 stood at $482 million, a 125 per cent increase from $214 million.
Operating income for the fourth quarter increased 88 per cent to $ 1.1 billion, from $591 million in the year- ago period.
On the operational side, worldwide subscription of Amazon Prime, the paid subscription service that offers customers a host of premium services, saw a 51 per cent rise in 2015. According to Amazon, the growth in Amazon Prime subscriptions was 47 per cent in the US alone. This service is still not available in India.
Amazon Web Services (AWS), the cloud computing services suite offered by Amazon, launched its offerings in South Korea and plans to provide services in Canada.
Amazon Launchpad, its startup initiative, has helped more than 500 startups launch over 750 products in the US, the UK and China.
In India, Amazon.in was the top e-commerce site throughout the fourth quarter, including the busy Diwali shopping season, according to analytics firm comScore. According to App Annie that provides app market data, in the 12 months till October 2015, Amazon.in's app downloads grew over 3,200 per cent.
Amazon's India e-tail platform saw its seller base grow 250 per cent. Its storage and fulfilment capacity in India saw a three-fold rise with 5 million cubic feet of storage capacity and 21 fulfillment centres, respectively.
In July last year, Jeff Bezos committed an additional $5 billion investment into India. This was in addition to the $2 billion committed earlier.
Comment(s)