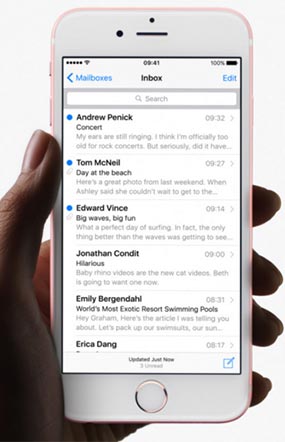 Apple Inc wants to sell refurbished iPhones in India and has sought government approval, The Indian Express reported on Friday.
The tech giant also plans to set up a renovation facility to refurbish used iPhones imported from China, the report said.
Queries sent by Techcircle.in to Apple Inc went unanswered by the time of filing this article.
The report also said that a similar proposal by Apple last year was turned down by the environment ministry's Technical Review Committee on grounds that it would add to India's e-waste.
Apple's plan to sell used iPhones is part of efforts to focus on increasing sales of its flagship smartphones in India as its second-largest market, China, faces a slowdown. The company has also filed an application the department of industrial policy and promotion to open Apple-branded stores in India.
Earlier this week, Apple forecast a drop in global revenue for the first time in a decade. On the other hand, Apple has seen its revenue growing in India, the world's third-largest smartphone market after China and the US.
According to a recent Economic Times report, Apple India's first-quarter revenue surged 38 per cent.
The used smartphone market is a thriving business in India and portals like OLX and Quikr are major destinations to look for one. Not surprisingly, e-commerce firms Amazon, Snapdeal and Flipkart also have jumped into this category, realising the large market for refurbished phones.
The global market for used smartphones is estimated to be 120 million handsets, or $17 billion in value terms, according to a recent report by consultancy firm Deloitte. This is a 50 per cent increase from the 80 million smartphones traded in 2015, with a value of $11 billion, the report added.
---