Jabong claims to match Myntra in GMV last month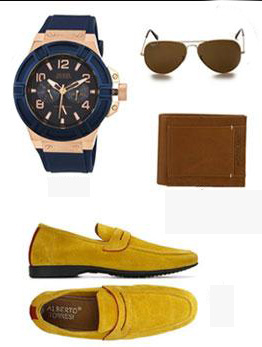 Rocket Internet-incubated fashion e-commerce venture Jabong said it is growing its net revenue and gross merchandise value (GMV) at a quick pace while keeping cash burn low and that it will start making profits before any of its close rivals.
Jade eServices Pvt Ltd, which runs Jabong in India, said it registered the highest-ever month-on-month growth of nearly 35 per cent in net revenue for January, which marks its best performing month ever since inception in 2011.

The company, which competes with Flipkart-backed Myntra among others, said its mobile app saw a 20 per cent jump in traffic last month.
Sanjeev Mohanty, CEO and MD of Jabong, said in a press statement that it registered its lowest cash burn in the last 24 months and is targeting to be India's first e-commerce company to break even without compromising on its top line.
In what appeared to be a veiled reference to Myntra, he said, "Some players in the industry hide their real performance behind the veils of lofty GMV figures. In those terms too, we touched $66 million in GMV in January itself positioning us as the largest fashion e-commerce company in India, with a robust growth of 56 per cent in our gross orders and 59 per cent in gross items. At this rate, we will be within striking range of the $1 billion GMV mark by our year-end."

GMV is the value of products sold through an e-commerce platform before discounts. It is a key performance metrics used by e-commerce firms even as actual revenues that the firms clock is much less as consumers rarely pay the full price or the maximum retail price (MRP) for a product. Indeed, many a time the actual sale price of products is as low as 30-40 per cent of the MRP.
Indeed, Jabong's net revenue in the first nine months of 2015 was just about half of its GMV of Rs 1,125.5 crore.
Interestingly, Jabong's claim of $66 million GMV (Rs 435 crore last month) matched Myntra's. Last week, Myntra said its annualised GMV run rate touched $800 million in January, up 60 per cent from $500 million only two months ago. The annualised GMV of $800 million means the company likely sold merchandise worth $66.67 million in January.

Myntra added that it was on track to clock $1 billion GMV in 2016-17. It too claimed that January was its best month. "January has been the biggest month ever for Myntra. Our focus for the year will be to attain positive gross profit while maintaining scale during the year," Ananth Narayanan, CEO of Myntra, had said.
What's also interesting is that Jabong's claim implies that it saw major jump in business. It had clocked GMV of Rs 405 crore in the three months ended September 30, 2015. It had also seen a slowdown in transactions in the third quarter of 2015.
Both Jabong and Myntra had come up with an aggressive sales campaign with heavy discounting in December-January.

Quoting filings submitted with the Registrar of Companies, Jabong said its sales almost doubled in 2014-15 and it was nearly 20 per cent bigger than its closest rival while its losses shrunk.
---