Yahoo to sack one in six staffers, puts core business on sale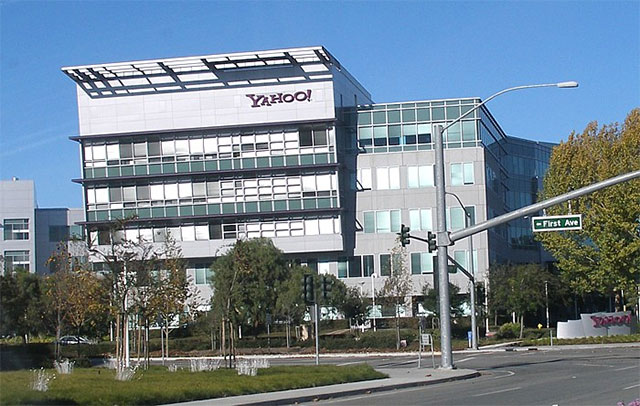 Yahoo! Inc, once a giant but now a fast fading internet firm, will shed 1,700 jobs to cut costs and boost its sagging sales.
In doing so, Yahoo would cut a sixth of its global workforce and shrink its employee base to roughly 9,000.

At the peak of Yahoo's growth in 2007, the company had 14,300 staffers on its rolls.
Sale of internet business
In a statement, Yahoo said the company may sell its core internet offerings - websites, email and online search - even as it continues with the earlier spin-off plans. "This is a strong plan calling for bold shifts in products and in resources," chief executive Marissa Mayer said.

Maynard Webb, Yahoo chairman, said: "The board also believes that exploring additional strategic alternatives, in parallel to the execution of the management plan, is in the best interest of our shareholders. In addition to continuing work on the reverse spin, which we've discussed previously, we will engage on qualified strategic proposals."
In December, Yahoo said it had dropped the plan to spin off its remaining holdings in Chinese e-tailing giant Alibaba's parent. In turn, Yahoo was looking at a reverse spin-off of its core business, including a $9 billion stake in Yahoo Japan. Trim operating expenses
Yahoo, which has been struggling to compete with Google and Facebook in the battle for online advertisers, also said it will shut down Yahoo Games and Yahoo TV.

Yahoo will have three main consumer-focused platforms--Search, Mail and Tumblr. It would also house four verticals focusing on news, sports, finance and lifestyle. The company will heavily focus on mobile and video advertising products.
Further, Yahoo plans to close five global offices and hopes to trim operating expenses by about $400 million by the current year-end.
The restructuring exercise is seen as Mayer's latest attempt to turn around the troubled internet company, which has been under tremendous pressure from various investor groups. Recently, Yahoo shut down Yahoo Screen, its ambitious online video project.

AFP reported that several Yahoo shareholders want Mayer ousted.
India angle
The effect of the restructuring exercise on Yahoo's India headcount couldn't be immediately gauged as a company spokesperson didn't respond to a Techcircle.in query till the time of filing this news report.

The Bangalore outfit used to be one of Yahoo's global technology centrepieces. Until a few years ago, its India headcount stood around 3,000. However, the company has been laying off staffers and pulling work back to its California headquarters in the past few years. In 2014 alone, the company laid off between 300 and 500 employees in India, mostly engineers.
Yahoo no longer discloses its India headcount.
Q4 performance

Yahoo reported a 15.2 per cent drop in adjusted revenue for the fourth quarter ended December 31, 2015, to $1.00 billion from $1.18 billion. The company recorded a loss of $4.43 billion, or $4.70 per share, as it took a hefty write-down of nearly $4.5 billion to account for the lower value of some units, including the online blogging site Tumblr. Yahoo paid $1 billion in 2013 to acquire Tumblr.
---