Tech Mahindra's MoboMoney unveils sound-based digital payments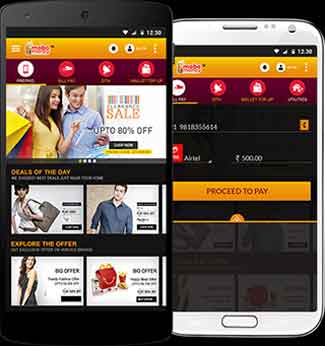 MoboMoney, a mobile wallet service started by IT services major Tech Mahindra Ltd, will now facilitate sound-based digital transactions.
It has tied up with ToneTag, a payment app that uses sound waves to enable proximity-based contactless payments.
MoboMoney would facilitate payments on all types of smartphones, card-swipe machines, point of sale (POS) devices and feature phones, it said in a statement.
The company claims the user's device doesn't have to be connected to the internet to initiate payment. The service would work at both online and offline stores.
Bangalore-based ToneTag, run by Naffa Innovations Pvt Ltd, had raised $1 million (Rs 6.4 crore) in funding from Reliance Venture Asset Management, the VC arm of Reliance Capital, four months ago.
How it works Conventional offline mobile payments are processed on two waves – magnetic waves, which involve swiping a card, and radio waves, which involve using an NFC or NFID card.
ToneTag uses sound waves to enable offline and contactless payments on any device. Users have to keep their phones near a merchant's POS device. Once a customer receives the bill, he or she has to activate the payment process through a mobile wallet such as MoboMoney. The transaction is enabled via the sound emitted from ToneTag's white box cryptography software.
The company claims that it has filed for multiple global patents and that its technology is being deployed at various locations in India and other countries. The firm says it has tied up with 14 customers, including banks, mobile wallets and payment service providers, in India, Southeast Asia, Europe and the Middle East.
"The technology can also be used, in future, to simplify the peer-to-peer money transfer experience with users just needing to tap their smartphones in which the MoboMoney application is installed," said Vivek Chandok, head – consumer business, Tech Mahindra.
Tech Mahindra, which has in-principle approval from the Reserve Bank of India (RBI) to set up a payments bank, entered the mobile wallet space in December.
MoboMoney would compete with well-funded ventures such as Paytm, Mobikwik and PayU, besides other companies.
Recently, Micromax Informatics Ltd also entered the mobile wallet segment and launched a smartphone-based native payments solution in a tie-up with mobile payments company TranServ Pvt Ltd.
Comment(s)