TRAI debars differential pricing, backs net neutrality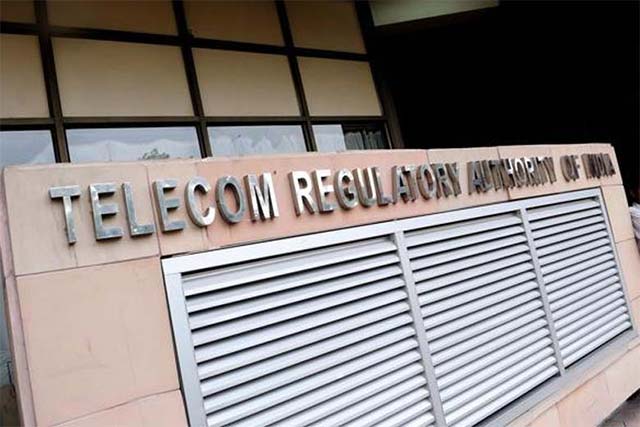 In a major boost to the proponents of net neutrality, the Telecom Regulatory Authority of India (TRAI) has banned differential pricing of data services.
In other words, internet service providers cannot vary their tariffs on the basis of the type of content accessed by users. Simply put, net neutrality is the principle that all online traffic should be treated equally from a pricing standpoint.
"No service provider shall enter into any arrangement or contract that has the effect of discriminatory tariffs for data services," a TRAI statement said.
The telecom regulator believes that allowing service providers to charge differently for data could weaken the entire architecture of the internet.
"Prohibition of discriminatory tariff is necessary to ensure that service providers continue to fulfill obligations in keeping internet open and non-discriminatory," TRAI said.
The ruling clamps down on data plans such as Airtel Zero and Facebook's Free Basics.
Violation of the TRAI guidelines would attract a penalty of Rs 50,000 to Rs 50 lakh.
The only exception to this is providing emergency services at a reduced cost or at times of grave public emergency. In such cases, the service provider will have to report the tariff detail to TRAI within seven working days from the date of implementation of the reduced tariff and the decision of the authority as to whether such reduced tariff qualifies under this regulation shall be final and binding.
In the last few months, Facebook had entered into an ugly argument with TRAI asking its Free Basics platform to be allowed. TRAI issued the consultation paper on 'Differential Pricing for Data Services' on December 9, 2015, and gave opportunity for submitting comments and counter comments to the stakeholders. There had been massive campaigns on both sides of the debate, with Facebook spending millions on front page advertising in national newspapers and running a poll on its platform to defend the scheme, while SaveTheInternet.in ran a campaign against differential pricing of the internet and Free Basics in particular.
Who said what
Welcoming TRAI's move, SaveTheInternet.in issued a statement saying: "The SaveTheInternet.in coalition welcomes the TRAI's regulation which is in favour of net neutrality, by putting an end to differential pricing services which would have allowed telecom operators to break the internet and become gate-keepers and toll-collectors."
"The consultation on net neutrality, which began in March 2015, has been a truly democratic process with millions of Indians participating, including internet users, members of Parliament, civil society organisations, entrepreneurs, industry, academics, media entities, content creators, artists, telecom operators, internet service providers and many others. Despite attempts by a few stakeholders to undermine this process, TRAI has stood firm, which is a testament to India's maturing regulatory framework," it added.
Internet and Mobile Association of India (IAMAI) has termed the ruling as "a bold and fair move." It said, "This move will ensure that the basic tenets of net neutrality are followed in India. The internet startup ecosystem and the internet user community are delighted."
However, the association has concerns on the exception allowed by the regulator that states: "...regulation shall not apply to tariffs for data services over closed electronic communications networks..." IAMAI said it hopes that the exceptions to the rule will not be misused by the TSPs.
Gartner analyst Amresh Nandan said the ruling was expected given the fact that the Indian government is trying to develop a startup ecosystem and wants more people to access internet and make use of e-governance services. He added, "The ruling is similar to what the US had seen in 2010. TRAI's notification is aligned with global trend and was expected. The burden on telecom providers on how to monetise data continues, and we might see changes in business model of telcos moving forward. However, telcos should understand that they still can create different kinds of packages, but that should not create any kind of hindrance from accessing content."
Software industry body NASSCOM tweeted: "TRAI roles out guidelines on #NetNeutrality. NASSCOM welcomes the steps taken by the net regulatory authority."
Snapdeal co-founder Kunal Bahl wrote on his Twitter page, "Great to see TRAI backing #NetNeutrality! Let's keep the Internet free and independent."
"Time for celebration! Chocolates for everyone in office! #Savedtheinternet #NetNeutrality", tweeted Rohit Awasthi, co-founder, SoLoMoSalsa.com and solomofy.com.
‎iSPIRT's Sharad Sharma said, "TRAI does the right thing for India despite lobbying by vested interests. Proud of the #SaveTheInternet team! #Happy."
'Cheers!' tweeted Paytm founder Vijay Shekhar Sharma on TRAI's ruling.
Responding to TRAI's ruling Facebook said, "Our goal with Free Basics is to bring more people online with an open, non-exclusive and free platform.  While disappointed with the outcome, we will continue our efforts to eliminate barriers and give the unconnected an easier path to the internet and the opportunities it brings."
The regulations would be immediately enforced. TRAI would review its stance on the issue after two years.
Comment(s)