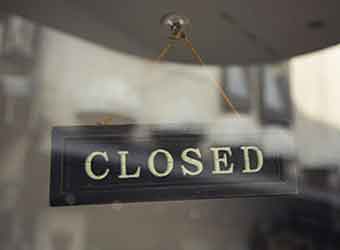 Zippon.in, an on-demand logistics aggregator for relocation services, has shut shop as it could not raise fresh funding after a proposed deal to sell out to a larger rival fell through at the eleventh hour.
"We have closed down operations, largely because we couldn't raise an angel round (of funding). The market is really down at this moment, many startups in this sector are struggling to raise funds," Venkatesh CL, co-founder and CEO of Zippon, told Techcircle.in. The startup had eight staffers on its rolls.
Turant Delivery, run by Always Turant Delivery Pvt Ltd, had almost sealed a deal to acquire Zippon in September.
Both Venkatesh and Satish Gupta, co-founder of Turant Delivery, were tight lipped about why the acquisition was canned.
Zippon was founded by Venkatesh, Shakir Basha and Sachin Shet in January 2015. The company had linked partnerships with 15 packers and movers in Bengaluru. It operated with a team of 11 including the founders.
Venkatesh has moved on to start an online email marketing company called Zippmail while Shet launched a construction firm christened Buildora. Basha now works with Oracle.
A bunch of tech startups have joined the business of connecting logistics services providers with customers for intra-city and inter-city transport and relocation services in the recent past. These ventures are asset light and do not own the vehicles themselves and come across as booking platforms similar to taxi hailing apps Ola and Uber.
Indeed, ventures such as Moovo, BlackBuck, theKarrier, The Porter, Rivigo, Grab and Blowhorn have raised VC funds in recent times.
Gupta says that the slowing funding environment is also having a bearing on on-demand logistics aggregation startups.
"Most VC funding has happened in inter-city space compared to intra-city space. There are many players in the intra-city space but many have shut down largely due to business model-related problems. Most players have burned cash hoping to acquire market share but couldn't raise further rounds," Gupta said.
"For on-demand B2B ventures, cash burn could be the worst way to acquire market share," he added.
Towards the second half of 2015, several firms were compelled to shut shop as mid- and late-stage capital funding began drying up. Since 2015, about 2,810 job have been cut in the country's startup space.
---