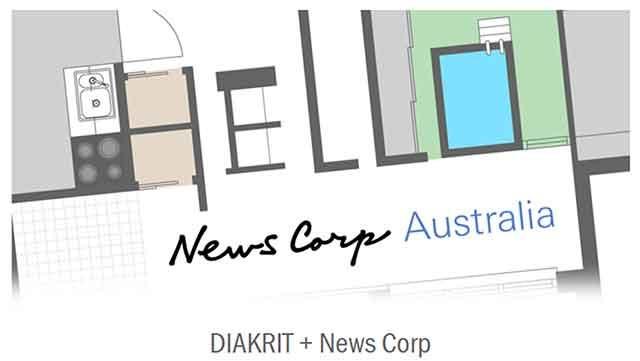 News Corp Australia has agreed to acquire a majority stake in Thailand-based digital real estate marketing firm DIAKRIT International Ltd for an undisclosed amount.
DIAKRIT was established in 2001 in Sweden but now has its headquarters in Bangkok. It also has offices in the US, Sweden, Norway and Denmark.
It has about 450 employees and almost 2,000 major real estate clients worldwide. It had revenue of $22 million in 2015, according to a statement.
The company offers digital marketing solutions such as cloud-based software, 2D and 3D floor plan services, professional photo services, property slideshows and 3D visualization.
DIAKRIT co-founders Fredrik Bergman, Dick Karlsson and Martin Fritze will continue to run the company's operations along with its existing management team, the statement said.
News Corp Australia is part of News Corp, which owns Silicon Valley-based Move, Inc., operator of realtor.com, a provider of online real estate services. In addition, News Corp has a 61.6 per cent stake in REA Group Ltd, operator of Australian residential property websiterealestate.com.au.
News Corp owns a significant stake in Indian real-estate portal PropTiger. It also owns Mosaic Media Ventures, the parent of this news website.
---