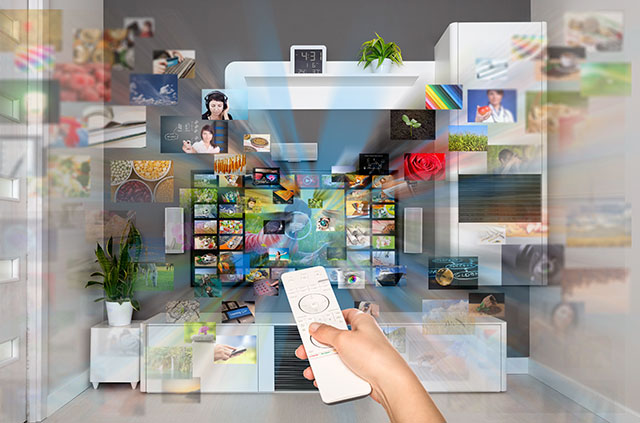 Just ahead of the launch of digital media venture Arré, the company's shareholding pattern has been realigned. B Saikumar, who co-founded Arré with his former colleague at Network18, Ajay Chacko, and media veteran Ronnie Screwvala, has taken a controlling stake in the firm, a company statement said.
The company did not share further details but a person directly privy to the transaction said Saikumar has bought the additional stake from media entrepreneur turned investor Screwvala.
Last October, at the launch of Arré, Screwvala had spoken about investing Rs 150 crore in U Digital Content Pvt Ltd, the firm behind Arré. However, the person cited above said the company has so far received only Rs 9-10 crore from Screwvala.
"This was a classic case of clash between television mindset and digital world. Even as the duo (Saikumar and Chacko) has worked together and created a television network, creating content for the digital world is a different ball game, besides monetising it," this person said on the condition of anonymity.
However, Screwvala, who sold his media and entertainment firm UTV to Disney a few years ago, will continue as an investor with a significant minority shareholding. "Arré is now all set to launch and all of us are tremendously excited about its potential and trajectory. I will support the company and mentor the leadership team," he said in a statement.
Saikumar and Chacko are the former CEO and COO of Network18, respectively. The two had quit after the firm saw a change in control with Reliance Industries becoming the promoter.
Chacko will continue as the chief executive and co-founder of Arré but the company has also brought on board Sanjay Ray Chaudhuri (RayC), as co-founder.
Chaudhuri is also a former director with Network18.
Saikumar, in his statement, said the company is gearing up for the launch of Arré in the next few weeks. Arré's content play is targeted at viewers in the 18-30 years age group.
The company released the trailer of its first show, 'I Don't Watch TV', on YouTube on February 11.
In its efforts to expedite the launch, last December, the company acquired Apalya Technologies Pvt Ltd in an all-cash deal. The acquisition provided Arré access to Apalya's online video streaming products including myplex and Mobile TV.
For more on the game plan of Arré click here.
---