Dino Morea, Sujal Shah seed-fund yet-to-launch networking app Unlaze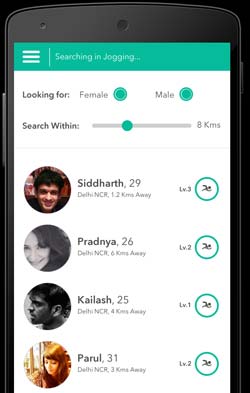 Unlaze, a social networking app that allows users to connect with one another over common interests, has raised an undisclosed amount in seed funding from entrepreneur-turned-investor Sujal Shah and actor Dino Morea.
The firm will use the funds to build its operations and launch the Unlaze app, co-founder Nihar Manwatkar told Techcircle.in.

The startup plans to unveil the app on an invite-only basis by February-end. It will be available only in Gurgaon for early-stage testing on the Google Play Store. In March, users can download the app from the App Store as well.
Unlaze will initially focus on yoga, cycling, jogging, dancing, music, travel and local culinary experiences, besides other categories. Users can sign up for the app through Facebook and can search for people to connect with through their phone's GPS function.
Molded Bits, a Delhi-NCR-based boutique app-development firm, is partnering with Unlaze for early-stage development.

Prior to starting up, Manwatkar was managing marketing operations at Freecultr, a Gurgaon-based lifestyle and apparel e-commerce venture co-founded by Shah.
A few other startups that are focused on interests-based social networking have raised funding in recent months. These include Brigge, which raised seed funding from The Chennai Angels Network in September last year. Affimity, a Bengaluru- and San Francisco-based social networking startup that connects users based on their interests, raised $1.2 million (around Rs 8 crore) in an angel round of funding from Silicon Valley investors and its founders earlier this month.
Startups such as Kulzy and DocPlexus target specific social networks: while the former connects users in the advertising and marketing community, the latter is a platform for doctors.

Both firms raised funds in October last year. Kulzy Media Pvt Ltd, floated by one of the promoters of digital media firm Banyan Netfaqs Pvt Ltd, raised a little over $1 million. DocPlexus secured about $700,000 (Rs 4.6 crore) in seed funding from Uniqorn Ventures and Austria-based ASP Consulting.
---